Conference Centre in Venice, 11 meeting halls with a maximum capacity of 240 people.
Position

Historic Area, Urban Area, Seaside

Opening

All year round

No. of halls:

11

Plenary capacity

240 seats

Other halls

from 15 to 240

Total bedrooms

173

Spoken Languages

Italian, English, French, German
Receive all the quotes you want by filling out just one form
Description
The San Servolo island was an old monastery, now renovated to offer 11 meeting rooms and accommodation facilities due to its 173 bedrooms.
The island represents one of Venice's main locations for conferences, training seminars, and cultural events. The halls are surrounded by a splendid park of age-old trees. The location is even more precious and unique due to its cloister and XVIII century church, its viewpoint and terraces with a stunning view on the Venetian lagoon. It's possible to say that San Servolo Island perfectly conjugates tradition and history with efficiency and qualified technical and logistic services.
Guests may also be able to admire an important collection of works of art of artists such as Pomodoro, Chia, Plessi, Pino Castagna, Kan Yasuda, and Gianni Aricò.
San Servolo also offers a service of guided tours of the Island and of its structures. In just 8 minutes it is possible to reach the city center of Venice and San Marco square thanks to the very efficient steamboat service.
See Also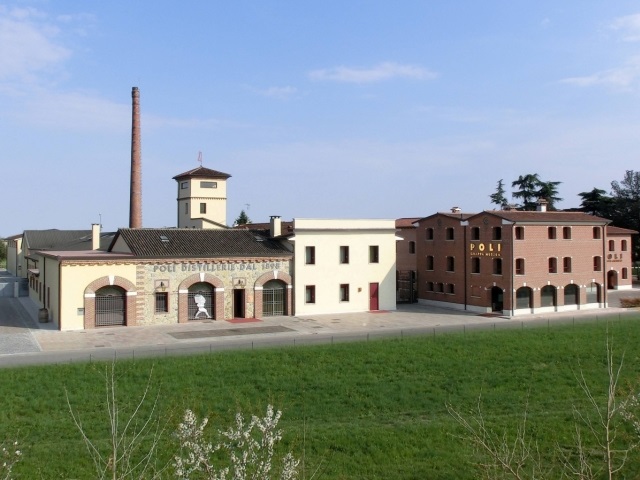 Schiavon (VI) - Veneto
Distillery / Historical building / Museum/Gallery / Multipurpose Area / Congress Centre
Plenary capacity: 200
No. of halls:3
Susegana (TV) - Veneto
Historical Mansion / Congress Centre / Village
Plenary capacity: 250
No. of halls:17
Total bedrooms: 8
Quinto di Treviso (TV) - Veneto
Hotel 4 stars S / Congress Centre
Plenary capacity: 1300
No. of halls:13
Total bedrooms: 133