San Salvatore Castle
Northern Italy - Veneto - Susegana - (TV)
Historical Mansion / Congress Centre / Village
Charming late-medieval castle in the heart of Veneto. Surrounded by Prosecco wine hills, halfway between Venice and the Dolomites, it has a spectacular view on the vineyards in Treviso area.
Position:

Out of town, Historic Area, Countryside

Opening:

all year round

No. of halls:

17

Plenary capacity:

250 seats

Other halls:

from 20 to 130

Rooms:

8

Spoken Languages:

Italian, English, French
Receive all the quotes you want by filling out just one form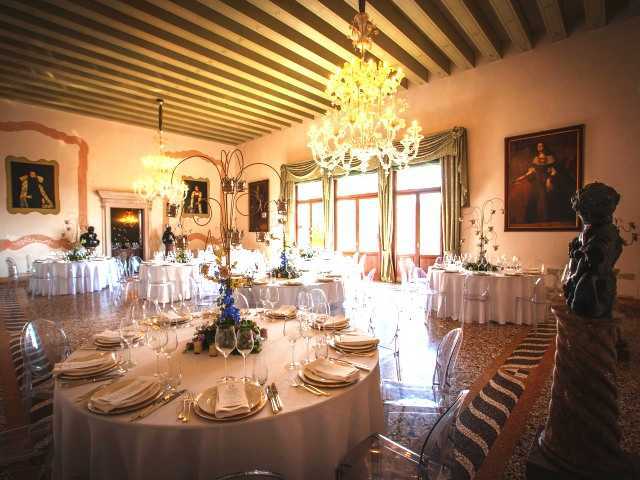 Late-Medieval castle in Veneto, surrounded by the by Prosecco wine hills
San Salvatore Castle is one of the most elegant and evocative fortresses in Italy with a spectacular view on the vineyards in the Treviso area on the Prosecco wine hills, declared UNESCO World Heritage Site in 2019.
Built in 1245 by Count Rambaldo VIII and halfway between Venice and the Dolomites, the medieval manor has since then passed from generation to generation and it is still owned by the Counts of Collalto.
Nowadays, San Salvatore Castle, with a 32.000 sqm area inside the medieval bastions, is a surprising blend of art, history and nature. The ancient village, the breathtaking terraces of the castle, the Turris Magna overlooking the hill, the historic ruins of Ottaviano Palace and Comitali Palace, and Odoardo Palace built in the eighteenth century located inside the fortress are a fascinating landscape and are perfect to host meetings, conventions. parties and gala dinners.
San Salvatore Castle may offer planners 16 meeting rooms in different styles and of different capacities, located inside the eighteenth-century Odoardo Palace.
From the large ballrooms to the most hidden and trendy corners, the eighteenth-century palace welcomes visitors to stroll around its elegant and historical environments with Venetian terrazzo floors, precious tapestries and refined Murano glass chandeliers. In 2000 the castle was totally restored and is now provided with a radiant heating and cooling system and cutting-edge audio-video equipment.
The hall "Sala Conti di Treviso" is located on the second floor in the north wing of Odoardo Palace and it is the largest one and a versatile space that can accommodate up to 250 people standing and 200 people seated.
Rambaldo VIII Room, on the first floor of Odoardo Palace, can accommodate up to 100 people. On the same floor, the castle has 5 connecting rooms of 25/30 sqm each.
The position of the Rocca, the only building on top of the hill, allows participants to have no time limits for music during evening events.
The vast hanging terraces and formal gardens can also be used for unforgettable cocktails in the open air. Catering can be chosen by the client.
The beautiful surrounding landscape, with vineyards, pastures, woods, is the ideal setting for concerts, fashion shows, exhibitions, photoshoots, recording of commercial videos and shows.
San Salvatore Castle is also licensed to hold civil weddings.
No time limit for shows and musical entertainment.

See the plans of all spaces available at Castello San Salvatore  >>>

To enrich the experience of life at court, the refined dwelling also offers guided tours of the castle, trips on foot or by bike, wine tastings at Conte Collalto Winery, of the same property and an attentive and customized service to make every event in the castle unforgettable.
Castello San Salvatore has 6 bedrooms and has special agreements with hotels and Maisons de Charme nearby.
Points of Excellence: Versatility of spaces, Party and Wedding.
2 panoramic terraces, outdoor space of 2500 sqm where can be set up tensile structures, a courtyard. In Odoardo Palace 17 meeting rooms on three floors. Empty spaces that can be customized with any setup.
Civil weddings. 17 meeting rooms on three floors with 2 big meeting rooms up to 200 and 100 people. 2 panoramic terraces, a courtyard. No time limits for music. Catering chose by clients. Internal parking for 140 cars and nearby for 300 cars.
Spaces
Halls

17

Plenary capacity

250

Other halls

from 20 to 130

Exibition area

mq 1200

Park/Garden

Terraces

Disabled accessibility
NOTES:
The natural lightroom can be darkened.
Huge terraces. Garden of 1600 sqm for relaxing or outdoor activities
Rambaldo hall has direct access from outside.
Services
WiFi

Secretariat

Wardrobe

Storage

Car parking for

440
NOTES:
140 parking lots in the castle.
300 parking lots in nearby parkings.
Technologies
NOTES:
Free Wi-fi
Video projection in Conti di Treviso Hall.
Any further services available for hire
Meeting rooms
Conti di Treviso Hall


mq 252
Theater

250

Height

4.11 mt
Dinner/Tables

198

Buffet

250

Natural light

Disabled accessibility
Rambaldo Hall


mq 132
Theater

126

Boardroom

40

Height

5.55 mt
Dinner/Tables

100

Buffet

130

Natural light

Disabled accessibility
Castelli Hall


mq 81
Theater

67

Height

3.65 mt
Dinner/Tables

50

Buffet

80

Natural light

Disabled accessibility
Restaurants
Banquet halls

17

Seated dinner for

700

Catering
NOTES:
Catering suggested or directly chosen by guests
---
Distances
Airport

VCE - Venezia Marco Polo - 50 km

TSF - Venezia Treviso S. Angelo - 26 km

Highway

A27 - Exit Treviso Nord 15 km
A27 - Exit Conegliano 10 km

Rail Station

Susegana - 5 km
Conegliano - 7 km

City

Venice - 60 km

Treviso - 25 km
See Also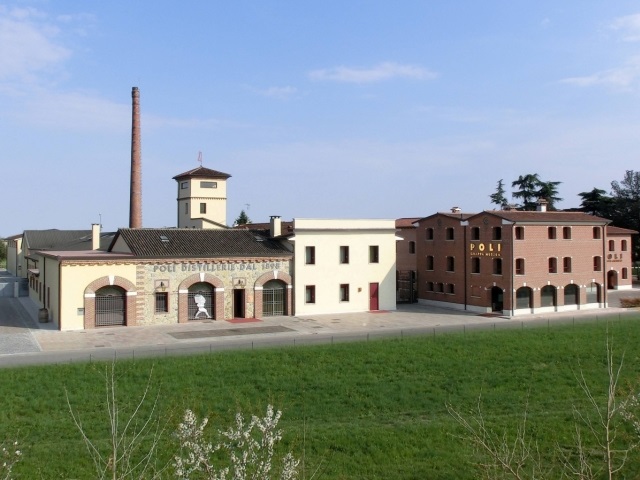 Schiavon (VI) - Veneto
Distillery / Historical building / Museum/Gallery / Multipurpose Area / Congress Centre
Plenary capacity: 200
No. of halls:3
Venezia - Venice (VE) - Veneto
Historical Mansion / Museum/Gallery / Historical Building / Multipurpose Area
Plenary capacity: 132
No. of halls:7
Venezia - Venice (VE) - Veneto
Hotel 5 stars / Congress Centre
Plenary capacity: 900
No. of halls:14
Total bedrooms: 379