Grand Hotel Trieste & Victoria
Grand Hotel Trieste & Victoria is one of the protagonist of Abano Terme's history.
Position:

Urban Area, Historic Area, Termal

Opening:

from mid March to mid January

No. of halls:

3

Plenary capacity:

160 seats

Other halls:

from 40 to 150

Rooms:

220

Spoken Languages:

Italian, English, French, German, Spanish, Russian
Receive all the quotes you want by filling out just one form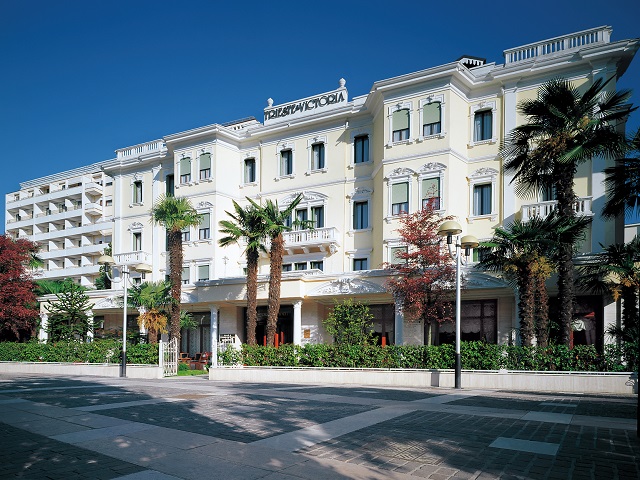 Description
Grand Hotel Trieste & Victoria is one of the protagonist of Abano Terme's history.
Grand Hotel Trieste & Victoria welcome the guests with its Belle Epoque facade and room 110's big terrace dominates the pedestrian are of Abano.
The hall is furnished with original furniture which allows to feel yet today the elegance of a time of this historic luxurious hotel in Abano Terme.
The big park of the hotel surrounds 4 thermal pools and hosts the pavilion where, at the first floor, there are 3 meeting rooms, all naturally enlighten.
You can reach the pavilion also with an indipendent entrance directly from the central square of Abano.
The cuisine is very high class, rich of innovative recipes proposed by the Chef, in order to transform an ordinary business meeting into an unforgettable tasting of perfumes, flavours and colors. Particular attention to the Venetian plates, full of excellent products.
The Secret Bar is famous for its fruit cocktails and for a great variety of cognac and spirits.
In the spare time of the participants the 4 thermal swimming pools offer moments of relax. And the Vita Thermal Spa proposes beauty and wellness treatments to more satisfy the needs of the clients.
For  more than one day meetings, the hotel can organize tours in the surrounding cities, very appreciated especially when the participants arrive with their partners.
See Also
Venezia - Venice (VE) - Veneto
Historical Mansion / Museum/Gallery / Historical Building / Multipurpose Area
Plenary capacity: 132
No. of halls:7
Mira (VE) - Veneto
Historical Mansion / Multipurpose Area
Plenary capacity: 99
No. of halls:6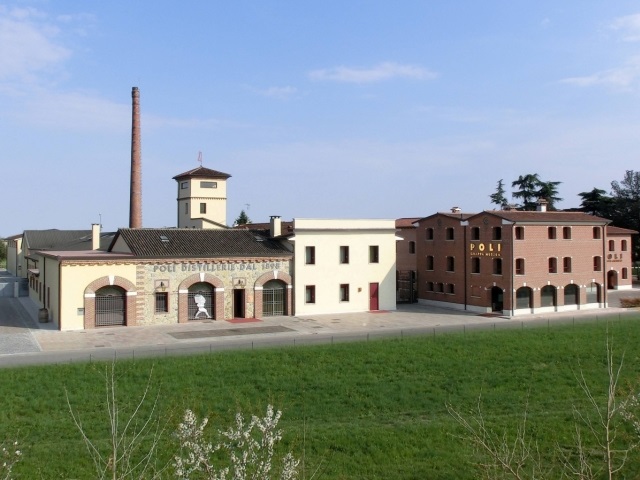 Schiavon (VI) - Veneto
Distillery / Historical building / Museum/Gallery / Multipurpose Area / Congress Centre
Plenary capacity: 200
No. of halls:3
Venezia - Venice (VE) - Veneto
Hotel 5 stars / Congress Centre
Plenary capacity: 900
No. of halls:14
Total bedrooms: 379