La Rei Restaurant – Il Boscareto Resort
Restaurant of Il Boscareto Resort, 5-star luxury hotel in Serralunga d'Alba, in the Langhe.
Position

Countryside

Opening

From Mid March to Early January

Spoken Languages

Italian, English, French, German, Spanish
Receive all the quotes you want by filling out just one form
La Rei is the restaurant of Il Boscareto Resort, 5-star luxury hotel in the heart of the Langhe.
A delightful spot for hotel guests, tourists and locals alike, La Rei can accommodate up to 70 guests in the dining room, while in the warmer months it can host up to 110 people with the tables set up on the beautiful terrace that overlooks Serralunga and its majestic castle.
Leading the kitchen after the opening 2019, the talented Milanese executive chef Fabrizio Tesse who was Antonino Cannavacciuolo's sous-chef for seven years and obtained his first Michelin Star at Carignano Restaurant in Turin.
Helping him in the kitchen, Resident chef Alberto Bai and Pastry chef Marco Sforza.
The restaurant is under the direction of Ivan Famanni, Arianna Anselmetti, Restaurant Manager, and Marco di Norscia, first maître and sommelier.
The Restaurant is open from 12:30 until 2:30 pm, and from 7:30 pm until 10:30 pm.
Closed on Tuesdays all day and on Wednesdays for lunch.
During the closing days of La Rei Restaurant, guests can try the Bistrot Sunsi, open all day every day.
(in the photo gallery, from the left, Fabrizio Tesse, Alberto Bai and Marco Sforza).

Il Boscareto Resort & SPA, 5-star luxury hotel in the heart of the Langhe.
29 rooms, 10 suites, 2 meeting rooms that can accommodate up to 190 people.
The hotel and the restaurant are open from Spring to early January.
Awards
- Certificate of Excellence Tripadvisor
The restaurant's terrace overlooks the Langhe's hills and vineyards, and has a breathtaking view over the majestic Serralunga Castle.
Restaurants
Restaurants

1

Seated dinner for

110

Buffet

110
NOTES:
70 seats in the dining room, 40 in the terrace for the warmer months.
Open-air parking lot (80 cars).
---
Distances
Airport

TRN - Torino Caselle - 120 km

MXP - Milano Malpensa - 150 km

Rail Station

Alba - 10 km
Torino Porta Nuova - 80 km

Highway

A6 - uscita CHERASCO - km 25
A21 - uscita ASTI EST - km 30

City

Alba - 10 km

Asti - 43 km

Turin - 80 km

Genoa - 120 km
See Also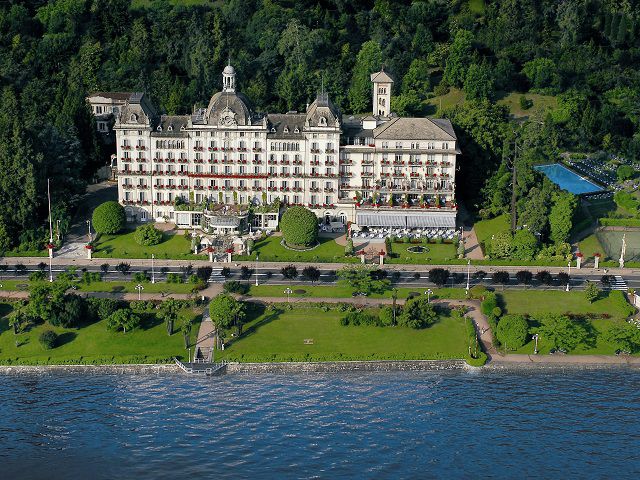 Stresa (VB) - Piedmont
Hotel 5 stars L / Congress Centre
Plenary capacity: 250
No. of halls:16
Total bedrooms: 159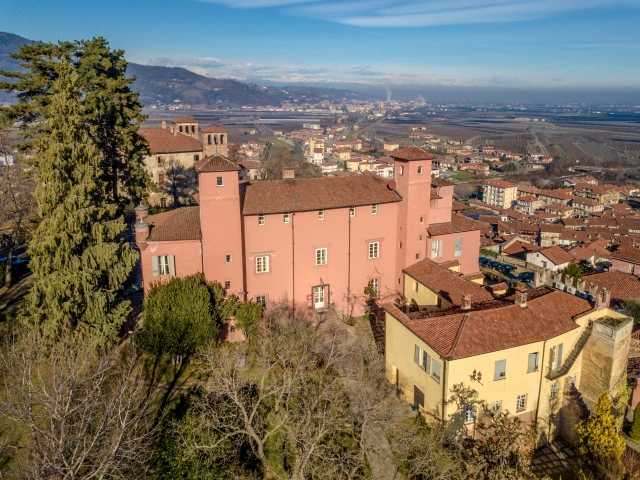 Costigliole Saluzzo (CN) - Piedmont
Hotel 4 stars / Historical Mansion
Plenary capacity: 200
No. of halls:3
Total bedrooms: 25
Chiaverano (TO) - Piedmont
Hotel 4 stars
Plenary capacity: 70
No. of halls:3
Total bedrooms: 24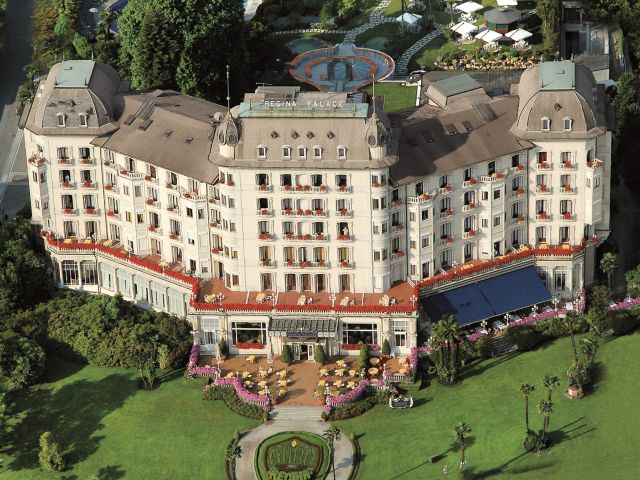 Stresa (VB) - Piedmont
Hotel 4 stars
Plenary capacity: 600
No. of halls:20
Total bedrooms: 224