Il Boscareto Resort & SPA, 5-star luxury hotel with 2 meeting rooms in Serralunga d'Alba (Cuneo), in the heart of the Langhe.
Position

Countryside

Opening

From Mid March to Early January

No. of halls:

2

Plenary capacity

190 seats

Other halls

from 70 to 150

Total bedrooms

39

Spoken Languages

Italian, English, French, German, Spanish
Receive all the quotes you want by filling out just one form
Description
Nestled in the Langhe vineyards, on the top of a hill in Nebbiolo, Il Boscareto Resort & SPA is a 5-star luxury hotel that offers a privileged point of view over the hills and vineyards of an enchanting UNESCO World Heritage Site, full of history and traditions.
The resort has 2 meeting rooms equipped with the latest technologies and amenities: Sala Monforte, that can seat up to 70 people, and Sala Serralunga, for up to 150 people. The two rooms can be joined to form the Boscareto meeting room, that can seat up to 190 people.
Both rooms are on the ground floor, well-lighted, and have large French windows overlooking the garden and the surrounding landscape. Free Wi-Fi connection.
La Rei Restaurant is the gourmet restaurant of Il Boscareto. The starred Executive Chef Fabrizio Tesse is entrusted with the leading. From La Rei Restaurant you can enjoy an extraordinary view of the hills.
The Sunsi Bistrot, open all day every day, has a local-based menu and a beautiful outdoor terrace overlooking the vineyards.
Lunch and dinner for up to 180 people.
Free open-air parking lot up to 80 cars.
La Sovrana SPA is the perfect place to relax and enjoy wellness and beauty treatments in between meetings.
Il Boscareto Resort offers its guest a wide range of free-time activities, such as:
– cooking demonstrations: enter a Michelin-starred kitchen and discover all its secrets (the event includes a three-course meal preparation)
– tours of a local dairy and delicious cheese tastings
– tours of a hazelnut plant and tastings
– visits to a local cellar and tastings of three wines (including Barolo) and snacks
– hot-air balloon rides to admire the Langhe's magnificent landscape from above.
And as for team-building activities:
– truffle hunting guided tours, at day or night (black truffle in spring/summer, white truffle in autumn)
– cycling trips
– Vespa adventures
– hikes with local guides
– donkey rides in the Alta Langa trails
– horseback rides
– golf competitions on 9 or 18-hole courses.
Surrounded by hills and vineyards, Il Boscareto Resort & SPA is 10 km away from Alba, famous for its Truffle Fair, and close to charming castles and medieval villages.
Nearby, Barolo, Barbaresco, Asti, Canelli and other places with an extraordinary wine and food tradition.
See Also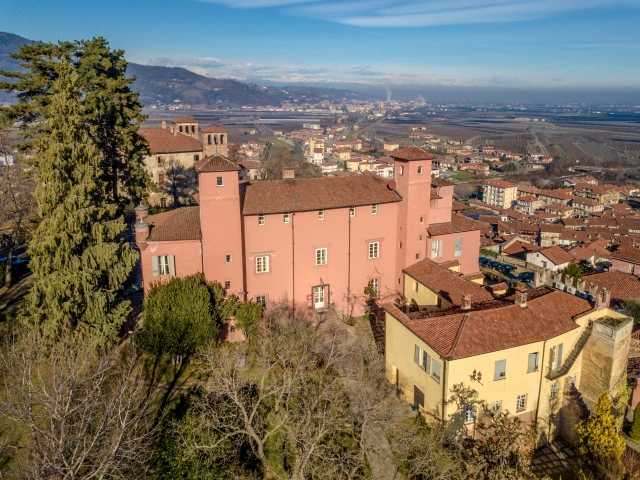 Costigliole Saluzzo (CN) - Piedmont
Hotel 4 stars / Historical Mansion
Plenary capacity: 200
No. of halls:3
Total bedrooms: 25
Caravino (TO) - Piedmont
Historical Mansion
Plenary capacity: 180
No. of halls:5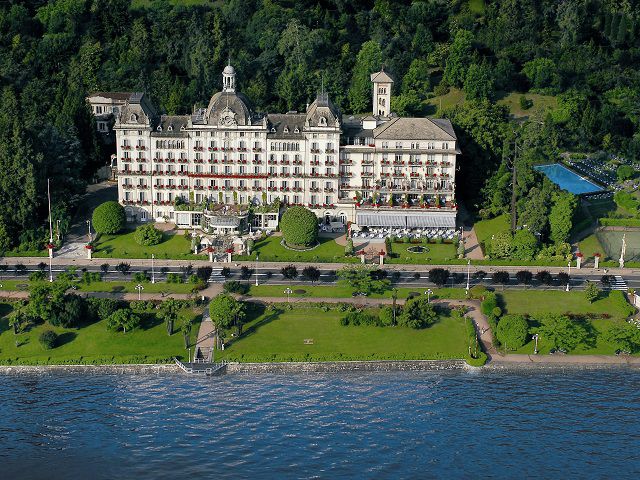 Stresa (VB) - Piedmont
Hotel 5 stars L / Congress Centre
Plenary capacity: 250
No. of halls:16
Total bedrooms: 159