Il Boscareto Resort & SPA, 5-star luxury hotel with 2 meeting rooms in Serralunga d'Alba (Cuneo), in the heart of the Langhe.
Position

Countryside

Opening

From Mid March to Early January

No. of halls:

2

Plenary capacity

190 seats

Other halls

from 70 to 150

Total bedrooms

39

Spoken Languages

Italian, English, French, German, Spanish
Receive all the quotes you want by filling out just one form
Nestled in the Langhe vineyards, on the top of a hill in Nebbiolo, Il Boscareto Resort & SPA is a 5-star luxury hotel that offers a privileged point of view over the hills and vineyards of an enchanting UNESCO World Heritage Site, full of history and traditions.
The resort has 2 meeting rooms equipped with the latest technologies and amenities: Sala Monforte, that can seat up to 70 people, and Sala Serralunga, for up to 150 people. The two rooms can be joined to form the Boscareto meeting room, that can seat up to 190 people.
Both rooms are on the ground floor, well-lighted, and have large French windows overlooking the garden and the surrounding landscape. Free Wi-Fi connection.
La Rei Restaurant is the gourmet restaurant of Il Boscareto. The starred Executive Chef Fabrizio Tesse is entrusted with the leading. From La Rei Restaurant you can enjoy an extraordinary view of the hills.
The Sunsi Bistrot, open all day every day, has a local-based menu and a beautiful outdoor terrace overlooking the vineyards.
Lunch and dinner for up to 180 people.
Free open-air parking lot up to 80 cars.
La Sovrana SPA is the perfect place to relax and enjoy wellness and beauty treatments in between meetings.
Il Boscareto Resort offers its guest a wide range of free-time activities, such as:
– cooking demonstrations: enter a Michelin-starred kitchen and discover all its secrets (the event includes a three-course meal preparation)
– tours of a local dairy and delicious cheese tastings
– tours of a hazelnut plant and tastings
– visits to a local cellar and tastings of three wines (including Barolo) and snacks
– hot-air balloon rides to admire the Langhe's magnificent landscape from above.
And as for team-building activities:
– truffle hunting guided tours, at day or night (black truffle in spring/summer, white truffle in autumn)
– cycling trips
– Vespa adventures
– hikes with local guides
– donkey rides in the Alta Langa trails
– horseback rides
– golf competitions on 9 or 18-hole courses.
Il Boscareto is a modern resort, built in 2009 by the Dogliani family, who wanted to create a unique place that could add a five-star luxury service and a truly domestic care and passion to the traditional and cosmopolitan area of the Langhe.
The idea behind the hotel was to design a modern castle in an area that has always been strongly tied to its tradition, as well as the desire to offer the best services and the latest technologies while respecting the environment at the same time.
The majority of the materials used to build Il Boscareto comes from the Langhe: the "langa" stone, the Vico (Vicoforte) stone, the ash wood, etc.
The rooms, the meeting rooms and all common areas have large French windows that allow guests to admire the surrounding landscape and enjoy its beauty as the seasons change. The indoor pool is also equipped with French windows overlooking the garden.
Surrounded by hills and vineyards, Il Boscareto Resort & SPA is 10 km away from Alba, famous for its Truffle Fair, and close to charming castles and medieval villages.
Nearby, Barolo, Barbaresco, Asti, Canelli and other places with an extraordinary wine and food tradition.
Awards
- TripAdvisor Certificate of Excellence
for both the Hotel and the Restaurant
- Italian Hospitality Award since 2012
Tours and tastings to choose from a local dairy, a local winery, and a local hazelnut plant. Hot-air balloon tours to discover the beauty of the Langhe region from above.
Truffle hunting guided tours, during the day or at night. Team cycling. Hikes. Horseback rides. Golf competitions on 9 or 18-hole courses.
Spaces
Halls

2

Plenary capacity

190

Other halls

from 70 to 150

Park/Garden

Terraces
NOTES:
Direct access to the garden.
Sala Serralunga and Sala Monforte together create Sala Boscareto
Services
WiFi

Secretariat

Wardrobe

Car parking for

80
NOTES:
Free open-air parking lot
Technologies
NOTES:
All amenities upon request.
Meeting rooms
Sala Boscareto


mq 300
Theater

190

Classroom

80

Dinner/Tables

160

Buffet

160
Natural light

Disabled accessibility

Height

3.1 mt
Theater

150

Classroom

60

Dinner/Tables

100

Buffet

120
Natural light

Disabled accessibility

Height

3.1 mt
Theater

70

Classroom

20

Dinner/Tables

50

Buffet

50
Natural light

Disabled accessibility

Height

3.1 mt
Restaurants
Restaurants

2

Seated dinner for

180

Buffet

180
NOTES:
The La Rei Restaurant has an indoor lounge and a large terrace. Open from 12:30 pm until 2:30 pm, and from 7:30 pm until 10:30 pm. Closed all day on Tuesday and at lunchtime on Wednesday.
The Sunsi Bistrot offers local dishes. Open every day from 10:30 am until 11:30 pm.
Bedrooms
Bedrooms in total

39

Suites

10

Bedrooms

29

WiFi access
NOTES:
Free Wi-Fi connection in all rooms.
Amenities
Indoor swimming pool

Gym

SPA

Sauna

Turkish bath
NOTES:
The pool has large French windows with direct access to the garden.
---
Distances
Airport

TRN - Torino Caselle - 120 km

MXP - Milano Malpensa - 150 km

Rail Station

Alba - 10 km
Turin Porta Nuova - 80 km

Highway

A6 - Exit CHERASCO - km 25
A21 - Exit ASTI EST - km 30

City

Alba - 10 km

Asti - 43 km

Turin - 80 km

Genoa - 120 km
Dear meeting planner...
Dear Planner,
a warm welcome to you to Il Boscareto Resort & SPA, located in the UNESCO world heritage site of the Langhe, where resting while working becomes a reality. The resort is surrounded by nature and beautiful vineyards, allowing guests to revel in the different colours and scents of the seasons.
The meeting rooms, equipped with all the latest technologies, overlook a private garden that's perfect for team building activities and rest breaks sipping a drink or a coffee in the tree shade, caressed by a pleasant breeze.
The events we host and arrange are all tailor-made, created with the clients to fit their needs: we have loyal partners who can set up technical equipment, translation booths, arrange fashion shows, videoconferences and exclusive meetings.
We aspire to organise truly unique and out of the ordinary events that include local, gastronomic and wellness activities. With us, you can taste the Michelin-starred cuisine of Chef Pasquale Laera or the informal but equally delicious local dishes from our Bistrot, experience the Aufguss treatments at La Sovrana SPA, or take a dip in the pool for a little bit of exercise. Ending a meeting sipping the delicious wines and Baroli produced in this corner of paradise? Yes, you can!
Why wait?
We look forward to welcoming you in our Resort.
Valentina Dogliani, CEO
See Also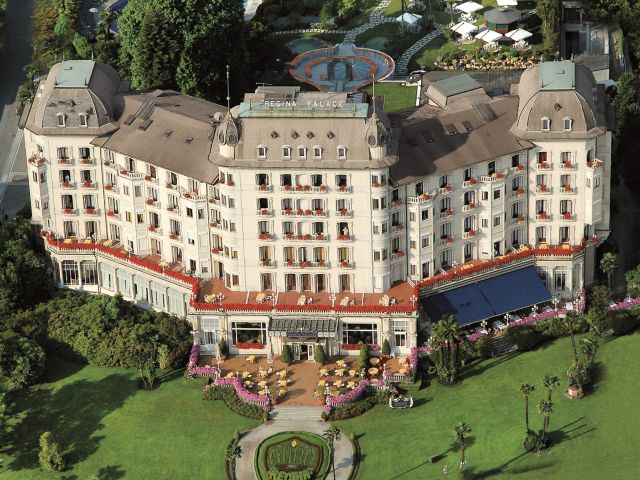 Stresa (VB) - Piedmont
Hotel 4 stars
Plenary capacity: 600
No. of halls:20
Total bedrooms: 224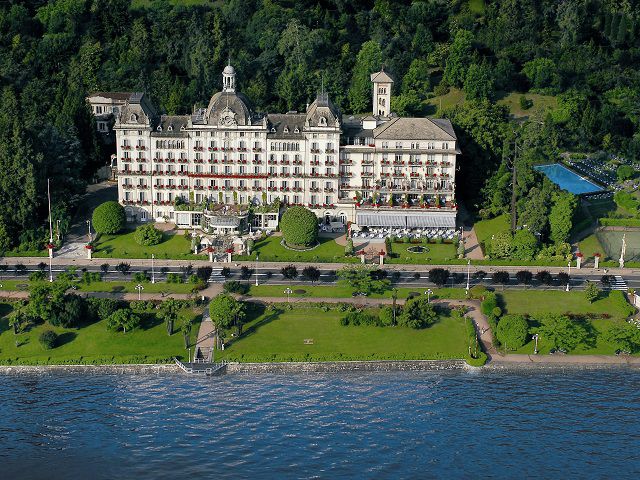 Stresa (VB) - Piedmont
Hotel 5 stars L / Congress Centre
Plenary capacity: 250
No. of halls:16
Total bedrooms: 159
Serravalle Scrivia (AL) - Piedmont
Hotel 4 stars S
Plenary capacity: 250
No. of halls:5
Total bedrooms: 12