Cinecittà-Cinecittà Events
Central Italy - Lazio - Roma - Rome - (RM)
Multipurpose Area / Theatre / Historical Building / Congress Centre
Indoor and outdoor sound stages and movie sets for events, parties and gala dinners in the heart of the Italian film industry.
Position:

Urban Area

Opening:

All year round

No. of halls:

10

Plenary capacity:

1200 seats

Other halls:

from 20 to 1200

Spoken Languages:

Italian, English, French
Receive all the quotes you want by filling out just one form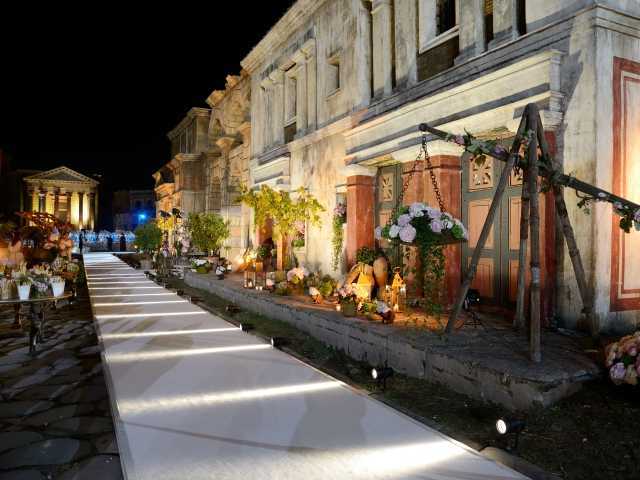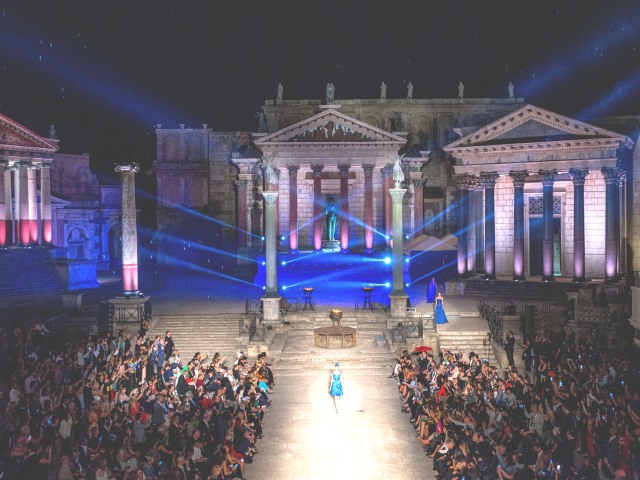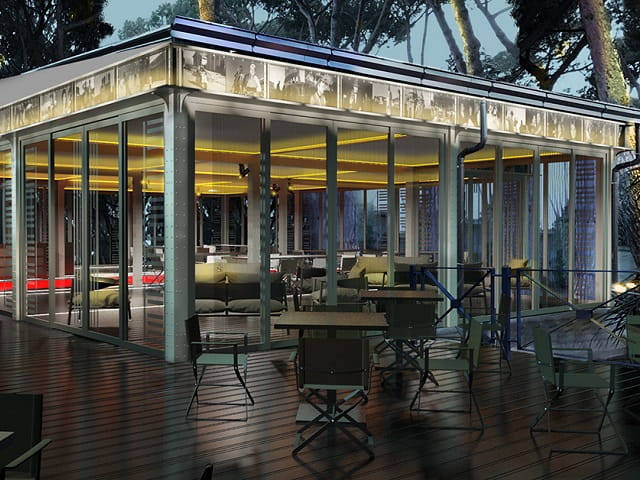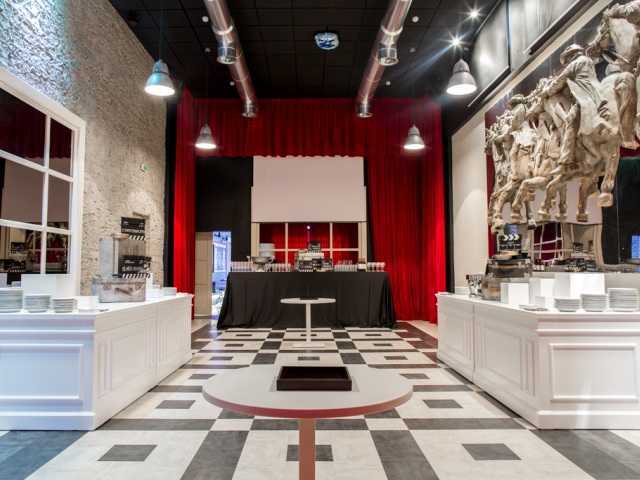 The studios and sets of Cinecittà-Cinecittà Events are a magic location for events.
Since 1937 the Cinecittà Studios have represented the center of national film production and a very important reference worldwide.
Nowadays, Cinecittà theaters have been chosen as the sets of important American film productions such as Martin Scorsese's Gangs of New York, Wes Anderson's Steve Zissou's Aquatic Adventures, Mel Gibson's The Passion of Christ and more recently Catch 22 by George Clooney, Grant Heslov and Ellen Kuras and Michael Bay's Six Underground.
With over 40-acre territory and its studios and film sets, Cinecittà is a privileged venue to host film productions, but also an ideal location for setting up unique and suggestive events thanks to the variety of its spaces and the help of professionals.
Cinecittà offers high quality fully integrated services such as: scenographic set-ups, audio, video and lighting technical services and catering service. Projects can be designed and modeled on the basis of the needs of the individual company.
The Ancient Rome set, with the indoor space of the Aemilia Basilica, is a charming and unique environment for unforgettable events, dinners, fashion shows…
The Palazzina Fellini, on the other hand, offers more intimate spaces for medium-sized meetings.
In 2022 not all studios are available because they are hosting film and television productions. When available, they can accommodate up to 2,000 people and have various dimensions ranging from 400 square meters to 1,500 square meters, up to the approximately 3,000 square meters of Theater 5, today still considered as the largest theater in Europe and "temple" of the film director Federico Fellini.
The added value of an event in Cinecittà is certainly the possibility of combining a guided tour inside the Dream Factory, a unique opportunity to learn more about the seventh art, filmmaking.
Spaces
Halls

10

Plenary capacity

1200

Other halls

from 20 to 1200

Park/Garden

Terraces

Disabled accessibility
NOTES:
Among the available spaces there are:
- Basilica Aemilia, indoor structure of the Ancient Rome Set
-Sound stage 1 and Sound stage 10 can be divided into smaller independent spaces
- Sala Fellini has also a foyer
Services
WiFi

Broadband connection

Secretariat

Wardrobe

Storage

Car parking for

150
NOTES:
Large parking both for cars and buses
Technologies
Lights with director's console

Audio with director's console

Video with director's console

Simultaneous translation

Streaming

CCTV
Meeting rooms
Set dell'Antica Roma


mq 2000
Dinner/Tables

1100

Buffet

2000

Natural light

Disabled accessibility
Basilica Aemilia (Set dell'Antica Roma)


mq 1500
Dinner/Tables

900

Buffet

1200

Natural light

Disabled accessibility
Teatro 10


mq 1800
Theater

1100

Height

16 mt
Dinner/Tables

900

Buffet

1200

Disabled accessibility
Teatro 1


mq 450
Dinner/Tables

300

Buffet

350

Disabled accessibility
Terrace 1055


mq 160
Dinner/Tables

120

Buffet

130

Natural light

Disabled accessibility
MIAC – Italian Museum of Moving Images


mq 1650
Dinner/Tables

80

Buffet

200

Disabled accessibility
Sala Cavalli


mq 85
Dinner/Tables

50

Buffet

70

Natural light

Disabled accessibility
Piazzetta Trasteverina


mq 40
Dinner/Tables

30

Buffet

30

Natural light

Disabled accessibility
Restaurants
Restaurants

2

Seated dinner for

1100

Buffet

2000

Outside buffet

2000

Bar

1

Catering
---
Distances
Airport

CIA - Roma Ciampino - 8 km

FCO - Roma Fiumicino - 25 Km

Highway

A1 - 5 Km Grande Raccordo Anulare - exit Tuscolana - 1 Km

Rail Station

Roma Termini - 15 Km (15 minutes)

City

Naples - 214 km

Florence - 290 km
See Also
Roma - Rome (RM) - Lazio
Hotel 4 stars / Congress Centre
Plenary capacity: 120
No. of halls:19
Total bedrooms: 72
Roma - Rome (RM) - Lazio
Hotel 5 stars L
Plenary capacity: 2100
No. of halls:25
Total bedrooms: 370