Argonauti Hotel Sea Life Experience
4-star resort in Marina di Pisticci, on the Ionian coast, in the province of Matera.
Position:

Seaside

Opening:

From May to Late September

No. of halls:

7

Plenary capacity:

400 seats

Other halls:

from 100 to 400

Rooms:

220

Spoken Languages:

Italian, English
Affiliations: Greenblu
Receive all the quotes you want by filling out just one form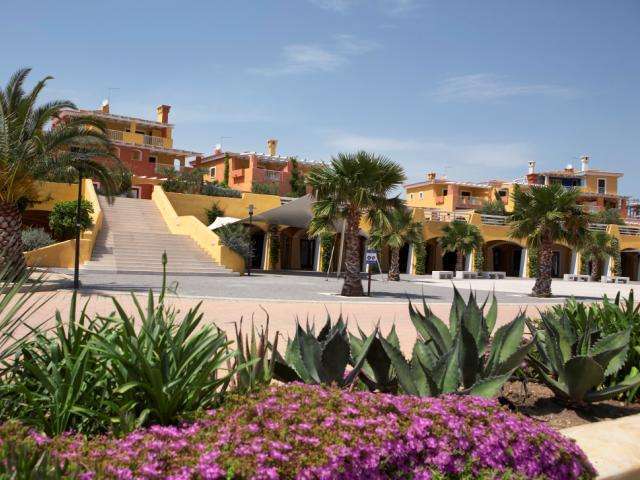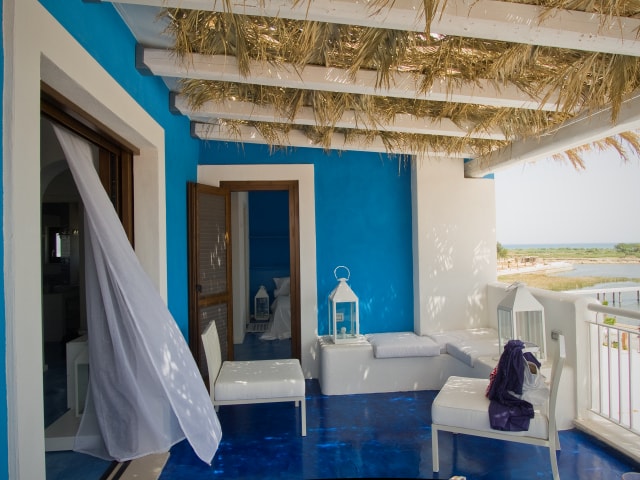 Description
4-star resort by the sea in Marina di Pisticci, on the Ionian coast, in the province of Matera.
Argonauti Hotel Sea Life Experience, new 4-star hotel in Marina di Pisticci, in the Province of Matera, will play a leading role in the Ionian coast tourism offer.
The beach of Pisticci has been awarded Blue Flag 2019 by Foundation for Environmental Education
Surrounded by Basilicata's uncontaminated nature and overlooking a long, golden sand beach, the hotel is built around the marina, designed by Luigi Vietti, in the heart of a charming pine forest.
The private beach is just a 900 meters away from the resort's 220 rooms and it is connected by an efficient free shuttle service.
The Argonauti Hotel offers a meeting room for up to 400 people, a restaurants, a 6000 sqm outdoor pool, a SPA, a sport swimming pool, 3 tennis courts and 2 five-a-side pitches.
For leisure or for team building activities, fishing and boat trips, exploring routes in the pine forest, rides on the beach (riding stables at 8 km). At 15 minutes two 18 hole golf courses: Metaponto and Riva dei Tessali.
The hotel is one of the properties of Greenblu Hotels & Resorts, which also manages further hotels in Basilicata and in Puglia (Apulia).
In Basilicata: the 5-star Marinagri in Policoro and the charming 5-star Aquatio Cave Luxury Hotel & SPA, in the Sassi of Matera
In Puglia: the 5-star Borgobianco in Polignano, the 4-star Cavaliere Urban in Noci, and the 4-star hotel and village on the sea Torre Cintola Natural Sea Emotions in Monopoli
All hotels have meeting rooms.
See Also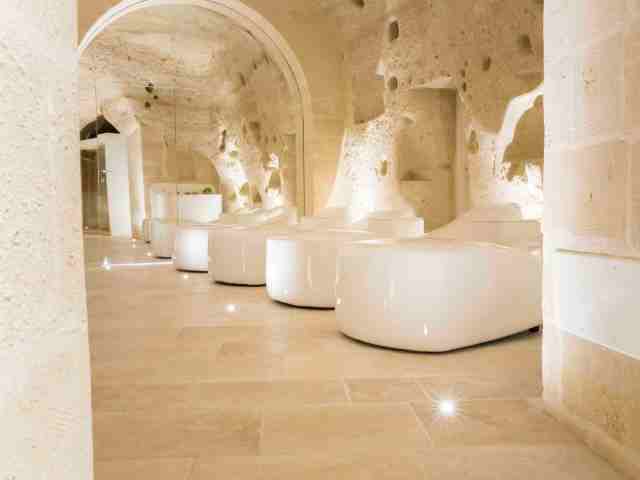 Matera (MT) - Basilicata
Hotel 5 stars
Plenary capacity: 50
No. of halls:1
Total bedrooms: 35
Matera (MT) - Basilicata
Hotel 5 stars
Plenary capacity: 50
No. of halls:1
Total bedrooms: 20
Marina di Policoro (MT) - Basilicata
Hotel 5 stars
Plenary capacity: 350
No. of halls:4
Total bedrooms: 95