OneBeat
Teambuilding / Corporate Training
Operating in: Whole Italy
Team building service, experential learning, participative entertainment and live music.
Spoken Languages

Italian, English, French, German, Spanish, Portuguese
---
Company profile
OneBeat was developed to offer training, educational and entertaining events through the use of rhythm.
It encourages both individual empowerment and group synergy, in all kinds of contexts: companies, organizations, schools, festivals, cooperatives and associations.
OneBeat aims to create an environment in which new aspects of each person may be revealed through the power of rhythm and sound, celebrating life with creativity and joy together with the others.
Contacts:
Dharma Cristiano Botti, owner
Awards
NOTES:
Award 'Welness', European Sustainability Day in 2012.
Clients
NOTES:
ABB, General Electric, Novartis, Pfizer, L'Orèal, Gruppo Acea, Haier, Philipp Morris, Olitalia, BT Erptech, Abbvie, Fidia farmaceutici, Omega Chefaro, Asahi Kasei, Solvay
Realizations
NOTES:
700 people for Gruppo Acea, 100 people for Novartis, 325 people for Widex, 25 people for Shire.
NOTES:
Dharma Cristiano Botti – Owner and Creative manager
Matteo Scarpettini – Artistic Director of the live music Harshil
Filippo Chiostri – Team builder & logistics sector
Valerio Perla – Team builder
See Also
Corporate Training / Entertainment / Meeting Planning / Teambuilding
Operating in: Whole Italy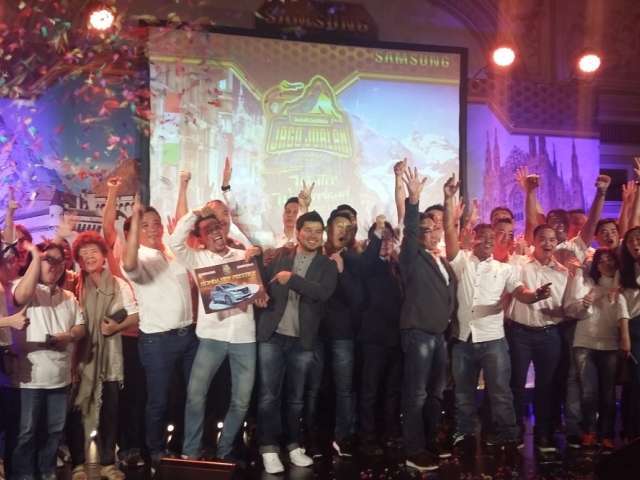 Meeting Planning / Stage Design / Entertainment / Free Time / Incentive / Teambuilding
Operating in: Whole Italy / Abroad
Teambuilding / Entertainment / Corporate Training / Gadget / Incentive / Meeting Planning
Operating in: Whole Italy