Goboservice by Sunland Optics
Stage Design / Audio/Visual Lighting/Services
Operating in: Whole Italy / Abroad
Advanced projections with personalised gobos. Any type of image or message can be reproduced through special filters.
Spoken Languages

English, French, German, Spanish
---
Company profile
Since 2001 the Sunland Optics produces and sells, under the umbrella of Goboservice brand, the personalized gobos, the special filters on which it is possible to engrave any type of message or image to project.
The market of reference for the company is that of "show lighting", a rapidly expanding sector that records a turnover of 40 million euros in Italy and 1.5 billion euros worldwide.
Goboservice, in this sector marked by strong competitiveness and high technological content, stands out for its ability to make glass dichroic gobos with the most advanced techniques.
Thanks to the experience gained over the years, the company has expanded the offer with the direct creation of the gobo projectors, the instruments specially designed and made to maximize the effectiveness of the projections. Goboservice has 2 offices in Italy (in Southern and Northern Italy), one in France and one in the United States.
Awards
First place at "Innovation Awards 2017" of the Chamber of Commerce of Reggio Emilia
Realizations
Stage design and visual lightning at Rocca di Vignola (Mo), in partnership with "Apparati Effimeri" from Bologna for the project "SOGNO O SON DESTE". Our projectors managed to reproduce the Medieval castle's original decorations belonging to the Este Family.

Stage design at Pinerolo for 2017 Christmas Festival. We have projected Kandinsky, Mirò and Mondrian's works in the Piedmontese city centre in partnership with Onelectric.

Lightning of the side elevations at Piazza Duomo in Milan for 2017 Christmas holidays in partnership with Confcommercio. We have used "quick-change gobos" system to project vintage postcards and Christmas themes.
See Also
New Technologies / Stage Design / Entertainment / Photo/Music/Video Maker / Interpreter/Translations / Audio/Visual Lighting/Services / Others
Operating in: Whole Italy / Abroad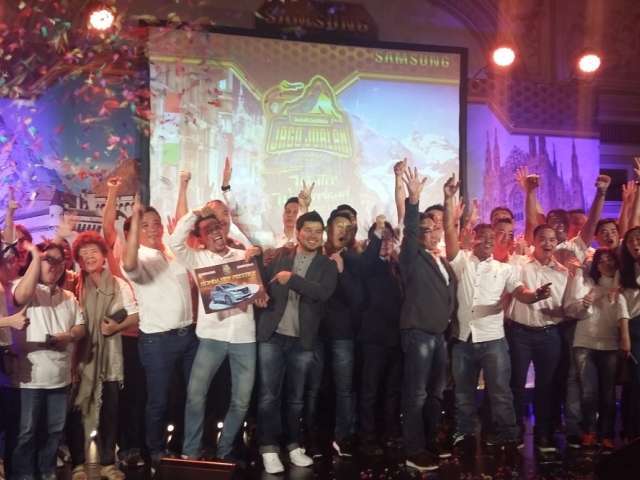 Meeting Planning / Stage Design / Entertainment / Free Time / Incentive / Teambuilding
Operating in: Whole Italy / Abroad
Audio/Visual Lighting/Services / Stage Design / Staff / Meeting Planning / New Technologies
Operating in: Whole Italy
Entertainment / Stage Design / Photo/Music/Video Maker / Audio/Visual Lighting/Services / Others
Operating in: Whole Italy / Abroad