Living Media srl
Event Technologies / Live streaming
Operating in: Whole Italy
Living Media is specialized in video production and live streaming services.
Spoken Languages

Italian, English
---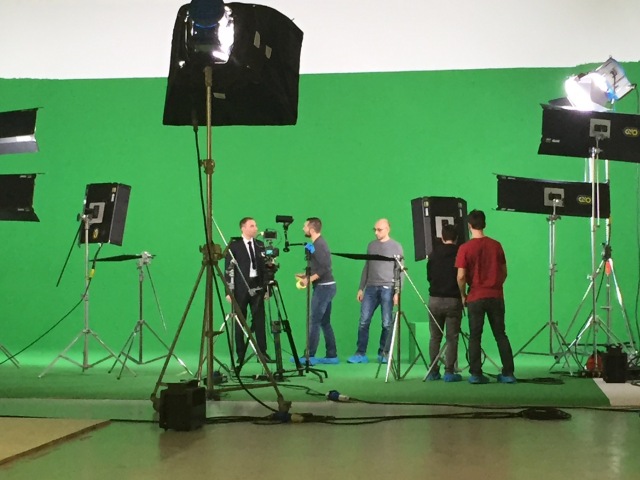 Company profile
Living Media is a video agency founded at the end of 2011 in continuity with the 10 years experience of the founder Placido Losacco.
Beyond being specialized in the video production, Living Media offers live streaming, webinar services… and it helps the client to define the best strategy of using the realized content.
LivingMedia's purpose and focus is the creation of high quality video contents connected to the world of events and marketing.
The Company has a staff of 7 employees and 10 partners.
It has all the equipment and the know-how necessary to realize video direction, live streaming, webinar, video corporate, etc.
LIVE STREAMING
As years go by we obtained a certain reputation onlive streaming management, by supporting and guiding the client with the definition of the correct strategy for a successful live attendance.
We are the first one who integrated Live Streaming with Facebook.
CONSULTANCY
A lot of experience on journalism and events field. For this reason, beyond supplying a technical service support, we are also able to offer to the client assistance on the definition of the video contents and how to use them.
Clients
ABA (Agenzia di sviluppo imprenditoriale del Governo Austriaco) - ATM Milano - AXA Assicurazioni - BNL - De Agostini - Fondazione Ambrosianeum - Il Sole 24 Ore - Istituto Clinico Humanitas - Mondadori - Radio 24 - Regione Lombardia - Senaf - Tecniche Nuove - Turner Broadcasting...
Realizations
Per Il Sole 24 ORE, con cui collaboriamo da oltre 10 anni, curiamo la gestione tecnica e creativa della web Tv, le dirette live streaming di tutti i loro eventi e la creazione di contenuti video per la Business School.

Recentemente abbiamo curato l'emissione in live streaming dello IAB FORUM condotto da Marco Montemagno. L'attività prevedeva la erogazione del servizio di live streaming su più piattaforme contemporanee, dal sito web dell'iniziativa, a Youtube fino alla pagina Facebook di SkyTg24.
Dear Planner
Dear Planner,
if you get to manage live streaming events, we can give you support with technical, innovative and reliable solutions and we've been the first one to integrate live streaming with facebook.
We know what to suggest you concerning the choice of the best platform for the live diffusion of your event and we are able to take care of the video project management.
We can offer you assistance on defining the video's content to promote the event, the video direction, the streaming, and the finalization and distribution of the content produced during the event's execution.
Contact us for more information and to ask a free quote.
We are at your disposal
Placido Losacco
Living Media Manager

Placido is a well prepared videomaker/regista, willingful on huam relationship and fast on tailoring the products/services that are assigned to him. Flexible in any occasion, he grasps the importance of the request demanded, by putting it on screen and transforming it in the best way. He also has a substantial, creative and technical team.
Daniele Lepido
Business reporter for Bloomberg News covering Media, Telco and Technology
Placido is a great 360° expert, but in my opinion his biggest talent is the great humanity which allows him to establish deep relationships (on work and not) with the people who get in touch with him. He's very honest economically talking and respectful of his partners, also of the youngest one and less expert, and this conferes him honour.
Simona Capodanno
Author of the program Il Falco e Il Gabbiano hosted by Enrico Ruggeri on Radio 24
See Also
Stage Design / Entertainment/Free time / Event Technologies / Others
Operating in: Whole Italy / Abroad
Event Technologies / Stage Design / Entertainment/Free time / Others
Operating in: Whole Italy / Abroad