Atelier Esse
Meeting Planning / Stage Design / Entertainment/Free time / Teambuilding/Incentive
Operating in: Whole Italy / Abroad
Atelier Esse is a leader event planning company based in Milan. It operates in Italy and abroad.
Spoken Languages

Italian, English, French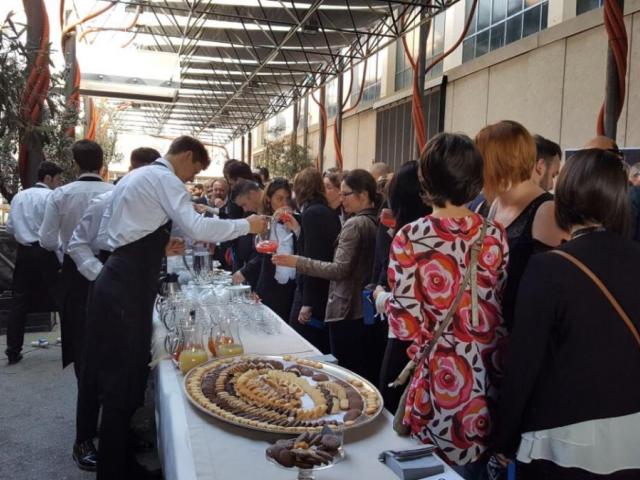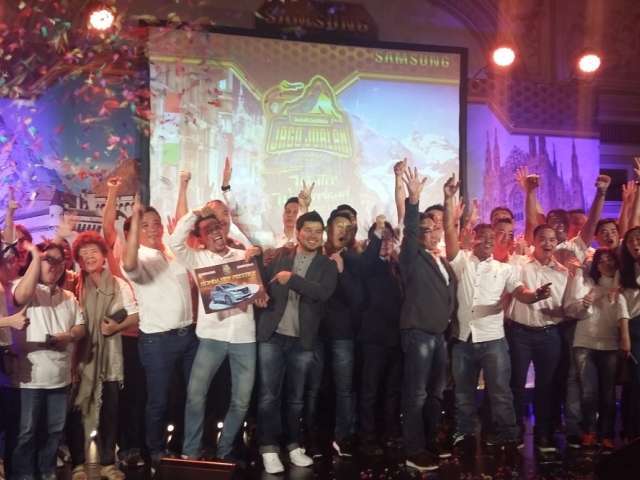 Company profile
Atelier Esse is a tailor-made boutique for any kind of events
In 1996, Daniela Serrati combined her economic expertise and interpersonal skills to create Studio Esse, a trailblazing company that organizes high-end events. Its ability to skillfully combine the wishes of each customer with creativity and attention to detail has led to numerous awards and recognitions over the years, including the 2008 IFE Award.
After over two decades of growth and great success, Studio Esse is evolving into Atelier Esse, a more fitting name for a workshop that crafts the most exclusive, elegant events.
Atelier Esse organises fairs, conventions, incentive trips, team building activities, product launches and memorable gala dinners, fulfilling every client's wishes with creativity, originality and problem-solving.
The market is wide, varied, multicultural and multi-sectorial – and that makes Atelier Esse reinvent itself over and over. Each event is not seen as a repetition of the previous one, but as a challenge, an adventure to face with enthusiasm, precision, accuracy, and continuously new and tailored ideas.
Over the years, Atelier Esse has forged tight relationships with EU countries such as Germany and France, and Asian countries such as Indonesia. The positive feedback by managers and CEOs of major companies worldwide has proved time and time again how every single one of its events is successful.
In 2020 Daniela Serrati organized an expert team in order to satisfy at the best the new streaming needs of clients >>>
Among Atelier Esse's satisfied clients and partners: Teatro alla Scala, for which it curated the partnership with Kimbo Caffè; Monza Circuit, where Studio Esse can offer incentives and trips to watch Formula 1 races live; the City of Milan, that can organise unique tours and visits to exclusive and unknown itineraries; the Italian headquarters of Serviceplan, the only group of independent publicists in the world (counting 17 offices worldwide), with whom Atelier Esse has had an intense and fruitful working relationship for 15 years.
Awards
IFE Awards 2008 in the Professional event planners category, for having managed to produce "an extraordinary performance in terms of effectiveness and intensity, perfectly adapting the company's creativity to the level of the participants".
SERVICE - We set ourselves the objective of being able to give our clients the best service from the beginning by proposing creative and innovative solutions to the end of the event. At the same time we take care of all details that may represent a key point for a successful event. Companies that confirm us every year are our best reference.
QUALITY OF OUR EXTERNAL SUPPLIERS - Over the years we have carefully selected the furnishers we can rely on to ask for external interventions so that we can guarantee the quality that we offer to our clients
Clients
Serviceplan, Telkomsel, Samsung Indonesia, Leclerc, Guy Hoquet, Microsoft Surface-Econocom, Telecom Italia, IBM, Kimbo Caffè, Fubon Bank, Cartier, Euribron Assicurazioni...
Realizations
2015> 2019 Atelier Esse organized the award ceremony for Best Brands, the research on Italian brands of excellence promoted by GfK and Serviceplan
In 2017, among others, Atelier Esse organized:
- a gala dinner for the Indonesian communication company Telkomsel and its best suppliers, at the majestic Pavillon Cambon in Paris' Opera district;
- Serviceplan Group's Best Brand's award ceremony at the RAI studios in Milan;
- the annual convention of Guy Hoquet, the most renowned real estate franchise in France, with over 1000 guests; plus, gala dinners and team building moments, including an exclusive tour of Milan's historic trams, a choreographic folk show, and live music.
Dear Planner
Dear Event Manager,
I'm Daniela Serrati and I welcome you to Atelier Esse, the event planning company that I've been successfully and enthusiastically managed for over twenty years.
Most of our office is made up of women. In addition to myself, founder and president, and two partners, I collaborate with quick and adaptable assistants, who make sure we can always provide excellent solutions, as well as diverse and original ideas, at competitive prices in a short amount of time.
Over the years, Atelier Esse has established a solid network that allows us to organise high-quality events quickly. Whether the client needs a small meeting or a convention with hundreds of participants, our approach does not change! Together with my assistants, I get in the car or jump on a plane to meet people, carry out site inspections, follow the contract signing step by step, and guarantee my complete assistance pre-during-post event.
Problem solving is not a problem for us: we always have a plan B ready.
Gala dinners inside a museum, fashion shows, car races and circus shows are our specialty, but if you ask us to do something we've never done before, we never say no to a challenge. No matter how many years pass, our enthusiasm never does.
I hope to meet you soon: I promise you that I will make your event unforgettable!
  Daniela Serrati, founder of Atelier Esse
Thank you for everything! You were just amazing!!
J.S.
Deputy Head of the International Affairs Department
Brazil's Ministry of Social Development
Dear Dr. Serrati, well done for the magnificent organization of the Best Brands evening.
F.D.
Head
DS Smith Recycling
Chère Daniela, merci pour ta présence. Cela a été une belle réussite. Merci pour tout et pour ce film que je viens de recevoir qui parle de lui-même. Merci encore: j'ai particuliérement appréciée de suivre ce dossier avec vous et vous remercie pour votre implications ainsi que vos efforts.
C.C.
Sales Director
Groupe Maison de la Chine et de l'Orient
Last night the guests had a happy heart and happy tummy; the food was good, the show had a smooth flow, and they were enchanted by Mabo Band and Operapop, they are great and funny artists.
N.M.
Show Director
Astrindo Travel Services Jakarta
See Also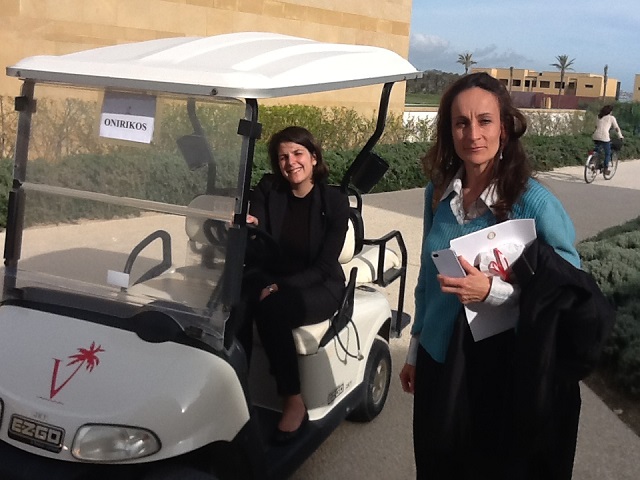 Tour Operator/Convention Bureau/DMC / Meeting Planning / Teambuilding/Incentive / Others
Operating in: Whole Italy / Abroad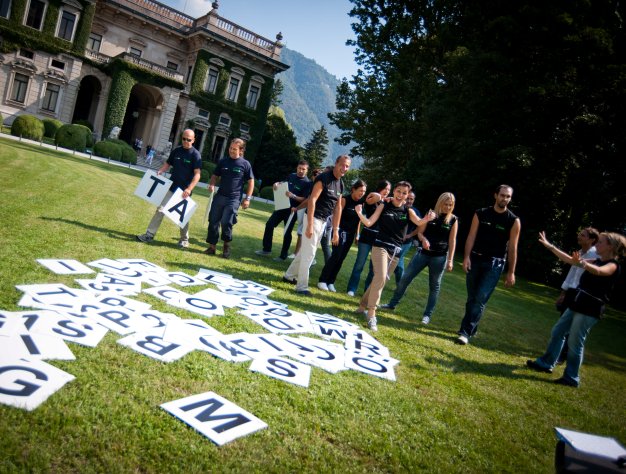 Meeting Planning / Entertainment/Free time / Corporate Training / Teambuilding/Incentive
Operating in: Whole Italy