Emanuela Mari – Music and Entertainment
Entertainment/Free time
Operating in: Whole Italy / Abroad
Singer and pianist ranging from opera music to popular Neapolitan and Roman music, pop and jazz. Also available for ancient Rome historical re-enactments.
Spoken Languages

Italian, English
---
Company profile
Emanuela Mari gained experience in managing music performances for different kinds of events including conventions and weddings (both Italian and foreign) developing a high level musical product for every occasion.
Emanuela Mari graduated in piano at "S. Pietro a Majella" Conservatory in Naples and she is also specialized in singing at "S. Cecilia" Conservatory in Rome. Emanuela Mari's experience in profane and sacred choir music is wide as well as her musical knowledge ranging from the Middle Ages until present times and it also includes several different genres such as: opera and operetta, popular music (especially Neapolitan and Roman folk music), chamber music, pop and jazz. She performs as soprano singer but also as pianist, organist and keyboard player.
Entertainments and shows to enrich events and ancient Rome historical re-enactments. The re-enactments are realised through the staging of traditional rites, gladiators, music, dances and costumes. A glimpse of Imperial Rome with gladiator fights and vestal virgins rites.
Contacts:
Emanuela Mari, music manager
See Also
Entertainment/Free time
Operating in: Northern Italy / Central Italy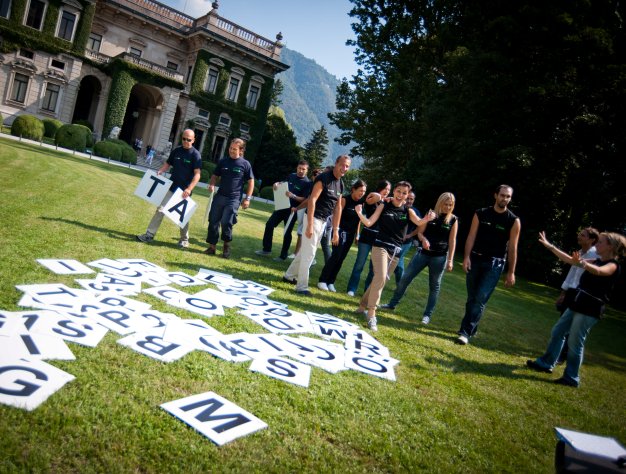 Meeting Planning / Entertainment/Free time / Corporate Training / Teambuilding/Incentive
Operating in: Whole Italy