FormaeMentis Group
Corporate Training
Operating in: Central Italy
FormaeMentis Group is specialized in training, in particular in supplying the knowledge about body language and NLP.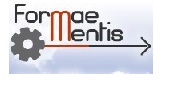 ---
Company profile
FormaeMentis Group, created by Fabio Pandiscia, puts together the human potential of the people who highly studied body language, hypnosis, facial micro-expressions, advanced communication and NLP.
It offers formation courses and on the corporate's blog there are reglularly discusions and updates on the themes of the courses and in the public speaches.
I would like to recommend Fabio for the exemplary professionality he showed in the course in Rieti of May 18th and 19th and thank him for the accuracy dedicated to the people I care of.
The feedback received was intense and enthusiastic, I hope to be shortly a main character of one of his seminar.
Thank you Fabio! Vincenzo Vitale
Vincenzo Vitale
Sales Director Maione Industria Alimentare srl
Maione Industria Alimentare srl
The course I attended with Pandiscia gave me new and concrete professional opportunities. In the Italian overview of serious trainers, Fabio Pandiscia has strong proficiencies, in the course his detailed study years "pass" with him, a rare heritage and absolutely usable, for his availability to share it.
Thanks Fabio.
Cristina Condello
Accademia del Benessere
I dispassionately suggest the course on the Body Language by Fabio Pandiscia: conducted with generosity and proficiency, it revealed to be a very useful instrument for my job, that I could immediately apply in my daily life. Thank you Fabio, I will continue to follow you!
Valentina Lo Surdo
Broadcast speaker, Anchorwoman, TV Presenter, Musica Critic, Talent Scout
It's been a while that I've been reading one of his many books and especially I always follow his group on Linkedin. I found his arguments very interesting and above all very useful for the daily execution of my job activity.
Massimo Bordoni
P.M. SW HR
Zucchetti Software srl
…I think that Fabio, a person who pays particular attention to everything that concern the human aspects of the people, that with him were able to take advantage of it and obtain valid and important teachings and suggestions for their own social relations.
Paolo Morato
Expert in Petrolium and energy
I hope to participate to another Fabio's course... fast, dinamic, useful and stimulating...
Antonio Guarrera
HR Manager
Aboca Spa
See Also
Corporate Training / Entertainment / Meeting Planning / Teambuilding
Operating in: Whole Italy
Meeting Planning / Entertainment / Corporate Training / Photo/Music/Video Maker / Art & Printing
Operating in: Whole Italy / Abroad