Federcongressi&eventi
Corporate Training / Institutional representation - Networking
Operating in: Whole Italy
Italian association of companies that carry out activities in the MICE market, in training and incentive events, DMC
Spoken Languages

Italian, English, French, Spanish
Company profile
Federcongressi&eventi, a non-profit organization founded in 2004 to enhance the MICE sector.
Federcongressi&eventi is the Italian association of companies and a non-profit organization carrying out activities in the MICE sector, in training programs, incentive events, communication, and DMC.
According to the main activity carried out, the associates are allocated 3 functional categories:
– Destinations and locations,
– Mice Organization
– Services and consultancy.
ECM training
Over the years, Federcongressi&eventi has constantly encouraged support and training activities for companies that work in the field of mandatory continuing education in the health professions (ECM Continuing Medical Education) and has founded GIFES – Gruppo Italiano Formazione ECM in Sanità (Italian Group ECM Training for Health professions). The division aims to create an activity program dedicated to members who organize CME training events for healthcare professionals.
Anti-Covid security protocol
To support meeting planners, Federcongressi&eventi has developed and drafted a protocol for the planning and implementation of events in total safety: the DVRE – Documento di Valutazione Rischio biologico in Evento (Event Biological Risk Assessment Form) available on the Association's website.
Certification in Meeting & Event Management
Along with MPI Italia Chapter, Federcongressi&eventi organizes courses to obtain the Meeting & Event Management Certificate, recognized by the Italian State as an element of qualification of a profession not regulated by a professional order.
Italian Observatory of Congresses and Events (OICE)
Every year Federcongressi&eventi promotes a survey on the "state of the art" of the meeting industry carried out by the High School of Economics and International Relations of the Catholic University of the Sacred Heart – ASERI.
See Also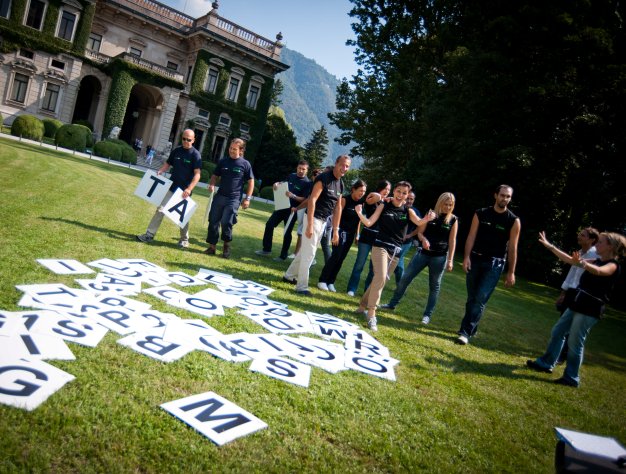 Meeting Planning / Entertainment/Free time / Corporate Training / Teambuilding/Incentive
Operating in: Whole Italy
Staff/Interpreters/Translators / Corporate Training / Others
Operating in: Whole Italy / Abroad