Spell S.r.l.
Corporate Training / Entertainment / Photo/Music/Video Maker / Teambuilding
Operating in: Whole Italy / Abroad
Behavioral and management training, team building and animation.
Spoken Languages

Italian, English
---
Company profile
Spell designs and realizes management and behavioral training courses, both through the "traditional" lectures and through the techniques of the corporate theatre.
It organizes teambuilding activities, mainly linked to the theatre world and the video production.
It projects and realizes videos and theatre plays for conventions and training courses for big audiences through stock or tailored scripts.
Contacts:
Nicola Grande, director, athor of the article "Tv at the convention or convention on tv?"
See Also
Interpreter/Translations / Business Travel / Corporate Training / Staff
Operating in: Whole Italy / Abroad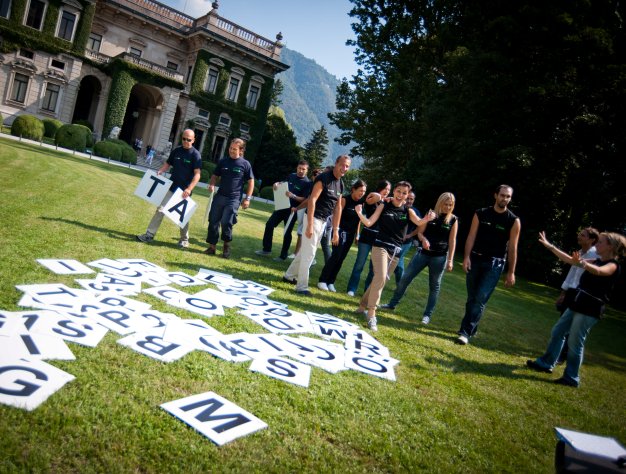 Meeting Planning / Entertainment / Corporate Training / Incentive / Teambuilding
Operating in: Whole Italy
Meeting Planning / Entertainment / Corporate Training / Photo/Music/Video Maker / Art & Printing
Operating in: Whole Italy / Abroad