Spring Meeting offer in the UNESCO site of Portovenere
Available from03-18-2019 to04-18-2019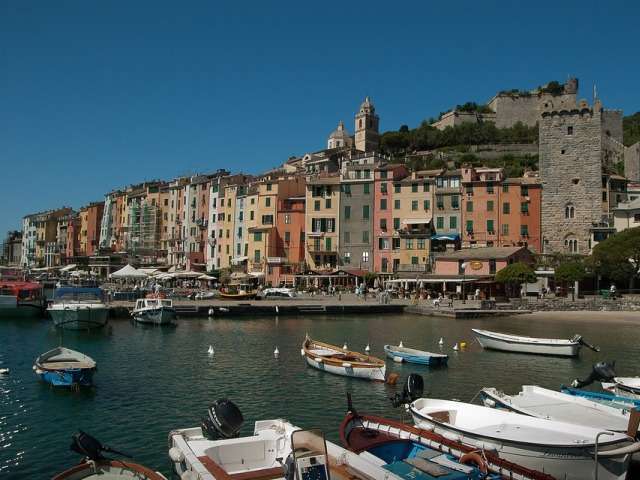 Grand Hotel Portovenere, close to 5-Terre,  offers a 3-days "Spring" meeting package for midweek bookings fromMarch 18th to April 18th, 2019 (excluding Easter) and during October 2019.
This package combines 2 nights, a day of work and an open-air networking day visiting the beautiful territories in the hinterland of Lunigiana, and exploring the famous Parco delle 5 Terre.
The package has to be booked by January 31st, 2019  and it is available with a maximum of 8 rooms or 9 guests
€ 750 per person.
The package includes:
1st day:
– in house meeting including a meeting room equipped with a projector, screen, flip charts.
– 1 coffee break
– 3-course light lunch, 1 glass of local wine
– overnight stay
2nd day:
– breakfast
– guided tour of the vineyard and museum of an ancient winery in the Colli di Luni
– wine and local products tasting for lunch at the Cellar
– 3-course hotel dinner, 1 glass of local wine
– overnight stay
3rd day:
– breakfast
– free morning to visit Portovenere and Isola Palmaria
– late check-out if available
The package doesn't include:
– first day dinner
– transport to the winery (minivan has to be booked)
– transportation to Palmaria Island (Ferry Line)
– tourist tax
Note:
The guided tour of the ancient farm and of the eighteenth-century winery Ca 'Lvnae begins in the great threshing floor where guests are introduced to the history, traditions and activities of the winery.
The visit will continue in the Museum of Lunigiana Wine Culture, in which are hosted ancient agricultural objects, and in the rooms of the old manor house. The farm hosts also the small Essentiae Lvnae laboratory, where a professional espert will unveil the secrets and the history of the ancient Ligurian liqueurs and will introduce guests to the techniques of production of jams.
The park and the ancient vegetable garden will show an extensive review of aromatic plants typical of the Lunigiana, up to the small pond fed by a natural source.
The visit may include a walk inside the "Horae" vineyard which is located right next to Ca'Lunae.


The 5-star Grand Hotel Portovenere is the first and the only one conference venue in Portovenere, located in the most evocative point of the Gulf of Poets. The hotel has 56 rooms and a restaurant with a panoramic view of the gulf. The restaurant is a member of AIC (Italian Celiac Association). The hotel also offers teambuilding activities at sea, in the Cinque Terre vineyards and in the kitchen with local recipes. The village of Portovenere is a UNESCO World Heritage Site.

Vai alla scheda
Hotel 5 stars
Plenary capacity: 120
Total bedrooms: 48
Details