Terenzio Traisci
Trainer and Speaker
Contributor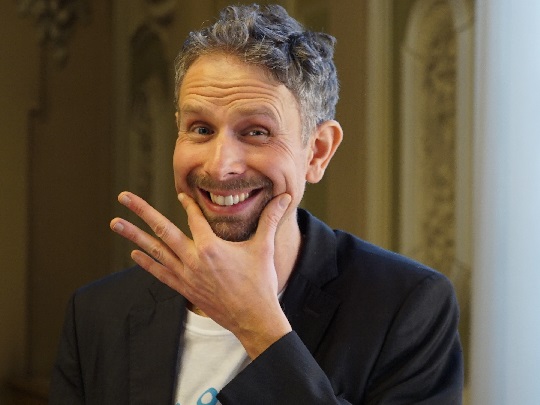 Terenzio Traisci, psychologist, Edutainment expert
Edutainment expert, Terenzio Traisci mission is to work hard in mixing training and entertainment,
He creates the "Good Mood Engineering" techinique to help and educate people in the workplace to create a state of mind useful to overcome stress and difficulty.
At companies he offers Teambuilding activities, Conventions or Training Courses on managing stress, finding solutions for conflict, creating motivation and accepting changes.
He has been TEDx Speaker for 2 times, in Bologna and Bergamo.
He teached Positive Psychology in the university La Sapienza in Rome (Lifestyle Medecine course) and in the European Institute of Positive Psychology in Milan.
He organized Team Building, Conventions and Courses for corporates such as Sony, Nissan, Montenegro, BASF, Siemens, TUV SUD, Unicredit, Reale Mutua, Unipol Unica, Adecco, Davines…
In television, as a comedian, he was on main Italian Channels.
He regularly collaborates with training, organization and entertainment agencies for events.