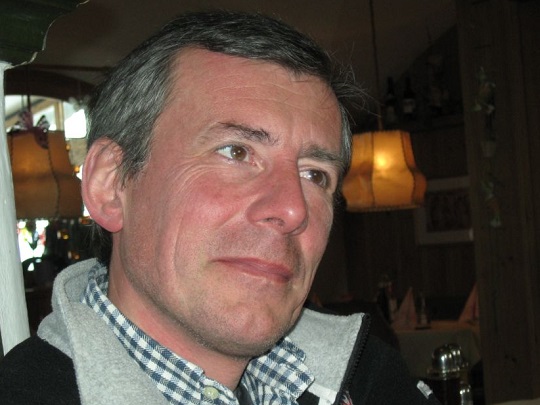 Printing technician, specialized in innovative techniques and materials.
Born in the 1960s, with an Economics degree, today he is a free lance printing technician, specialized in innovative techniques and materials.
He started working as a Project Manager for 3M Italia. For this company, he spent 10 years looking after the design and launch of new products, as the refractive strip to delineate heavy vehicles and the design of the outlook of the cars and trucks for Fire Brigades, Police and Carabinieri.
As head of the commercial department of a very important serigraphy industry (Lasa2) he worked on the new look of the trucks of Motta ice cream (Nestlé) and AIA; he also managed the logistics and running of the decoration of 11.000 Poste Italiane vans.
Bonizzoli also worked as "New Projects Manager" for two of the biggest industries in the field of digital printing of large format: Bresciani and Vertical Vision. Since the early 2000s, he works as a production consultant for Advertising agencies.
SKILLS
Due to his experience and expertise, he can offer a number of services working with a team of professional collaborating to the delivery on the product "on the road", taking care of the whole cycle: creativity, production planning, choice of material, printing, realization of specific manufactured products, setting of stands and sales points.
Among his characteristics: the capability to organize projects with "impossible" deadlines, a wide choice of suppliers that covers every specialization in the field, a deep knowledge of materials and techniques which is always on the cutting edge.
TOP CLIENTS
Realizations for, among the others: Napapijri, Zegna, Testoni, Lee Jeans, Gruppo Heineken, Nestlé (Buitoni and Motta), Huggies, CAT, Dupont, Forumnet be it as direct or indirect clients.