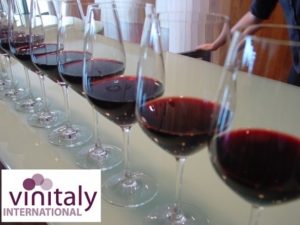 From Sunday, April 15, until Wednesday, April 18, 2018, Verona hosts Vinitaly, the unmissable event for wine professionals.
Vinitaly, this year in its 52nd edition (the first one was in 1967), has made over the years a huge contribution to the popularity of Italian wine, as well as making Italy's wine market one of the most dynamic and important in the country.
The 4-day fair includes events, exhibitions, tastings and seminars on the most discussed and current industry issues.
Vinitaly also presents a selection of organic, artisanal and sustainable wines to taste in the "green" pavilion.
The event is exclusively open to adult trade operators. Entrance is not allowed to people under 18 years of age.
Registration is mandatory.
Open from 9:30 am until 6 pm.
For more information, visit Vinitaly's website >>>