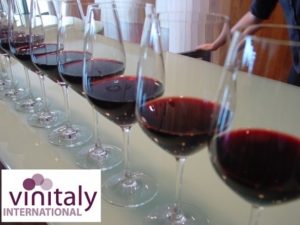 The wine sector restarts in Verona with a Special Edition of Vinitaly from October 17th to 19th 2021.
Since the first edition in 1967, Vinitaly has made over the years a huge contribution to the popularity of Italian wine, as well as making Italy's wine market one of the most dynamic and important in the country.
The special edition of the event, scheduled at Veronafiere from October 17th to 19th 2021, is a b2b on-site and safe event, with the aim of bringing together institutions, supply chain associations and companies into a system project that represents the first business event of 2021 dedicated to the wine sector for the resumption of commercial relations at national level.
"Italian wine is a vital field that represents a production value of about 12 billion and an export value that in 2020 stopped at 6.3 billion euros, a 2.3% decrease compared to the previous year – explains Maurizio Danese, president of Veronafiere -. In this scenario, going back to planning and holding events on site is even more fundamental. This is confirmed by Vinitaly national and foreign operators in a survey carried out between last December and January: over 30% of the sample highlighted that participating in fairs will be even more important than in the past, while more than 60% believe that fairs will be equally relevant ".
The format rests on four pillars.
– the event will take place on site at Veronafiere exhibition center: a delimited, controlled and safe space thanks to the safety business prevention protocol validated by the Technical Scientific Committee and by Aefi, the reference association of Italian trade fairs.
– the event is exclusively professional, with admission reserved to sector operators, physical and online tastings, a focus on the Italian market, workshops and insights from the wine2wine Business Forum (18-19 October).
The meeting will be opened by the General States of Wine 2021: a conference with the participation of 50 top managers from the world of wine, the institutions and the European Union representatives who will discuss the current scenario and future prospects.
– internationality. Veronafiere, with ICE-Agency and the Ministry of Foreign Affairs and International Cooperation, is already working on allowing the arrival of selected buyers from abroad, in particular from target countries such as the United States and China, through green health corridors.
– turnkey pre-fitted physical stand but also a virtual showcase for the companies that will participate in the Special Edition, so that they can capitalize on it as a marketing, communication and professional training tool. The stand includes services and the "Vinitaly Plus" online platform will allow participants to integrate and expand the potential of the physical exhibition.
Information – for more information, please visit the website>>>
The 54th edition of Vinitaly in the traditional format is postponed to 2022, from April 10th to 13th.