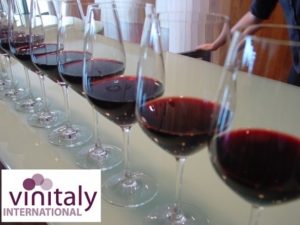 The wine sector restarts in Verona with Vinitaly from 10 to 13 April 2022.
Since the first edition in 1967, Vinitaly has made over the years a huge contribution to the popularity of Italian wine, as well as making Italy's wine market one of the most dynamic and important in the country.
The 54th edition, scheduled at Veronafiere from 10 to 13 April 2022, is a b2b on-site and safe event, with the aim of bringing together institutions, supply chain associations and companies into a system project that represents the first business event of 2021 dedicated to the wine sector for the resumption of commercial relations at national level.
Meanwhile, Vinitaly & the city is the new definition for all consumer events that in the same days will be open to all wine lovers in the town of Verona.
"Italian wine is a vital field that represents a production value of about 12 billion and an export value that in 2020 stopped at 6.3 billion euros, a 2.3% decrease compared to the previous year – explains Maurizio Danese, president of Veronafiere -. In this scenario, going back to planning and holding events on site is even more fundamental."
The 6 areas of Vinitaly 2022:
Mixology, new 2022 – workshops dedicated to this new trend of the market
Micro Mega Wines  and Micro Size Mega Quality, new 2022 – small productions from native vines
Vinitaly Bio – area dedicated to certified organic wine
International Wines – an area dedicated just to international wines
Enolitech – the technological supply chain applied to viticulture and beverage
Vinitaly Design – accessories and complements for catering and sommeliers
PRACTICAL INFORMATION
Admission is reserved exclusively for professional operators, of age.
But the whole city of Verona becomes the venue for "outdoor Vinitaly" events also open to the public.
Entry to minors is not permitted, even if accompanied.
Registration is mandatory.
The event will take place on-site in Veronafiere exhibition center: a delimited, monitored and safe space thanks to the safety business prevention protocol validated by the Technical Scientific Committee and by Aefi, the reference association of Italian trade fairs.
To know more about the safety protocol>>>
Opening hours: from 9.30am to 6pm
Information – for more information, please visit the website>>>
Visitors – entrance reserved for professional operators.
SUPER GREEN PASS AND FACE MASK are MANDATORY