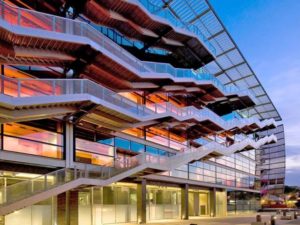 PalaRiccione offers an extra technological tool to manage events more easily in compliance with the new rules.
The need to guarantee the safety of people is conditioning and modifying many procedures also in the way of accessing the venues, balancing the need for access control and the right to privacy of the participants.
To encourage smart and fast planning in support of planners, PalaRiccione, which already offers cutting-edge services, provides the new digital Ticket Manager TM platform.
Ticket Manager TM offers, among other features:
– back office management,
– access control with traceability,
– automation of payments
– simplification of the containment and prevention legislations process.
It is an easy-to-use tool that will become very useful, quite essential from next autumn.
"We want to take care of our customers and make the event management easier from the very first moment," says Laura Colonna, Sales Manager of the venue. "We consider this choice not only useful, but necessary and functional to create new habits of use of space. At this very moment, access control is a non-negligible commitment. The employmeny of the TM digital platform allows us to have them under real-time control with the Safety Panel providing the data related to the numerousness within the venue.
The product was created to be integrated with the customer's sales system so as to give the possibility to automatically book other services as well ( for example, seat reservation or box lunch delivery). The time saving due to TM new digital features will also have the advantage of expanding the time frame of the event. "
The venue
Palariccione is a modern glass and steel building with 10 meeting halls that can seat up to 1,400 people thanks to its innovative retractable seating and wall systems. 727 m² exhibition area, 250m² foyer, and seated dinner for up to 2,000 people. A remarkable 585m² panoramic terrace overlooking the sea can be used for parties or as a catering area