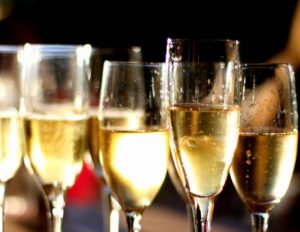 On friday November 25th at the Grand Hotel des Iles Borroméès a gourmet evening with intriguing and high class tasting.
A tasteful event in Stresa. Two young sommeliers, Elisa and Davide, and an expert refiner, Giuseppe Castagna, lead the evening with the tasting of 6 Cava sparkling wine (classic method) of the historic and famous Catalan wine cellar Codorniu, one of the most important and old wine cellar, founded in 1551. The combination is made with many mountain pasture cheeses (5 from the Alps and one from the Appennini).
The event will be on Friday November 25th at 9 pm in the Grand Hotel in Stresa and it is organized by the Italian Association Sommelier Piemonte.
Event contribution: €40 for the AIS partners, €45 for friends and symphatizers. Reservations: 348.3135827
The Grand Hotel del Iles Borromées in Stresa, Lake Mggiore, is the headquarter of AIS Piedmont and at the moment it hosts the course of 2nd level for Sommeliers which finishes at the end of November.
Location
The Convention Center of the Grand Hotel des Iles Borromées meets the charm of a historic residence of the 1800 and the modern functional technology of the 5 meeting rooms, from 50 to 250 seats.