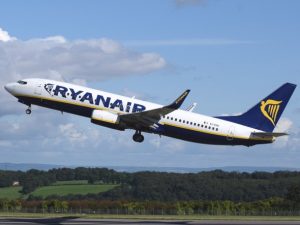 Italian Antitrust Authority STOPS the new Ryanair rules for hand luggage.

They seem to be a hidden  increase at the cost of the ticket.

But Ryanair doesn't accept it



BREAKING NEWS – Ryanair says that they will appeal in court against the Antitrust

The new rules of Ryanair that encouraged the purchase of Priority Boarding by restraining the rules of boarding hand luggage, have been suspended as a precaution by the Antitrust Italian Authority.
The reason is that the new procedure studied by Ryanair makes difficult to compare the airfares of other companies and easily misleads the traveler by giving a false idea of the final cost of the ticket.
The decision, arrived on October 31st, just one day before the new rules came into force.
But since September all bookings had been submitted to their observance. And now what's happening to all consumers that paid more?
New Ryanair rules.
Without Priority Boarding:
– no more possibility for a second free hand baggage
– the allowed hand baggage has to be very small and must not exceed the dimensions 40x20x25.
25 euros' fine to people not respecting the rules.
Buying Priority Boarding  at the cost of € 6.00:
– 2 hand luggage:
– small bag 40x20x25
– second baggage: maximum weight of 10kg

Check-in baggage up to 10kg:  € 8.00
The change had to be final from November 1st, 2018.
For any further information: Ryanair website >>>