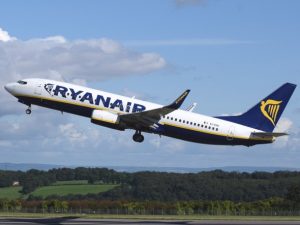 New Ryanair rules for hand luggage.

A pressure to purchase Priority boarding?
Ryanair seems to encourage the purchase of Priority Boarding by restocking the rules for embarking hand baggage.
In practice, without Priority Boarding:
– no more possibility for a second free hand baggage
– the allowed hand baggage has to be very small and must not exceed the dimensions 35x20x20. Thus it has to be smaller than any notebook
Buying Priority Boarding:
– 2 hand luggage:
– small bag 35x20x20
– second baggage: 55x40x20
50 euros' fine to people not respecting the rules.
The change will be final from November and valid from all bookings from September.
For any further information: Ryanair website >>>