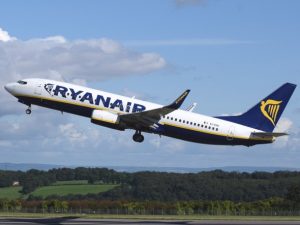 As of January 15, only 1 bag per person allowed on board of Ryanair flights.
As of Monday, January 15, 2018, new baggage rules will be introduced on all Ryanair flight.
Passengers will be only permitted to bring 1 bag (the smallest) on board, while the second one will be put into the hold free of charge.
Only customers who have purchased Priority Boarding, at the cost of €5-6, will be permitted to bring both of their cabin bags on board.
More information on Ryanair's website >>>
To soften the blow, however, Ryanair has already increased its checked luggage allowance from 15kg to 20kg, and cut its fee for checked baggage from €35 to €25.
Smart Luggage
As of January 15, three airlines will not accept "smart" bags as checked or carry-on luggage.
Discover more >>>