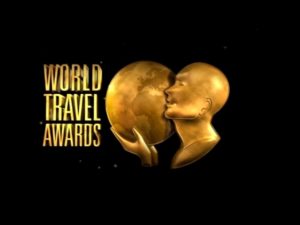 "Europe's Leading Conference Hotel" and "Italy's Leading Conference Hotel" 2021, the two awards won by the prestigious Venetian hotel
Nine years of non-stop success
Hilton Molino Stucky sets an extraordinary new record at the 28th European edition of World Travel Awards (*), receiving the awards as "Europe's Leading Conference Hotel" and "Italy's Leading Conference Hotel" for the eighth consecutive year, thus confirming itself as the national and European benchmark since 2013 in the MICE industry.
The hotel located on the Giudecca island is once again confirmed as a national and European leading hotel for the MICE indutry. A great achievement, particularly appreciated in this delicate time where life is returning to normal.
Antonello De Medici, General Manager at Hilton Molino Stucky commented: "It is a real honor for me to be able to announce the recognition obtained by Hilton Molino Stucky. This result encourages us to continue working with the enthusiasm that has always distinguished us, strengthening our already strong commitment in this moment where events are slowly resuming.
"We are very satisfied to welcome many events and receive such a high number of requests also for the months to come, a sign that the meeting industry is awakening significantly. We are also aware that this extra award will further raise the level of expectation. However, we are ready to prove the high-quality standards of our venue and, above all, of our capable and passionate Team, which always makes the difference "
One of the strong points of Hilton Molino Stucky Venice, a jewel of industrial architecture, is that it has the largest convention center in the Triveneto:
– a plenary room of almost 1,000 square meters, which can be divided into 5 independent sections,
– a foyer of 850 square meters ideal for presentations, stands, receptions and catering functions
– 12 meeting rooms of various sizes, ideal for small events and so versitile so that any type of event can be successful.
– high standards of hygiene and safety rules guaranteed, thanks to the large spaces and protocols applied. All events are indeed organized in line with the Hilton EventReady with CleanStay program, an extraordinary protocol of hygiene and cleanliness to ensure guests a safe experience from arrival to departure.
The location is also strategic, on the island of Giudecca, easily reachable from the main arrival sites in the city but also from the historic center but at the same time outside the crowded San Marco area.
A varied program of events. The creativity of Hilton Molino Stucky team offers planners many interesting ideas for the success of any event. Not only classic cocktails, rooftop parties and gala dinners, but also activities in the city and around the territory, such as private visits to Venetian palaces, sailing regattas…
This desire and commitment to do better and better is certainly one of the key elements that have led Hilton Molino Stucky to obtain since 2013 the coveted recognition of Europe's and Italy's Leading Conference Hotel awarded by the World Travel Awards. Well done!
OFFER 2021 – A special offer is available for meetings booked by 2021 taking place by March 2022. See details>>>
(*) The WORLD TRAVEL AWARDS™ represent the most prestigious and comprehensive awards program in the global travel and tourism industry. Established in 1993, the brand is recognized globally as the ultimate hallmark of the industry excellence and quality.
For more information:
– call +39 041 2723 523
– send an email >>>