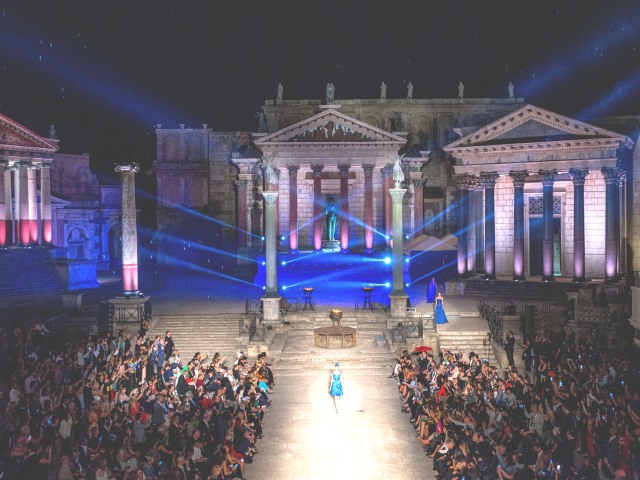 From February 2nd to 4th, 2022 Cinecittà has been chosen as a venue for Rome Fashion Week
The Rome Fashion Week is a unique event that took place in Cinecittà – Cinecittà Events, the emblematic venue for the history of the Italian movie industry.
This is because Cinecittà is a venue that always may surprise guests with its versatility and modularity, and thanks to its large spaces it hosts events in compliance with social distancing and safety measures.
For three days, talks, fashion shows, presentations and exhibitions were hosted in Theater 5, the studio that the great director Federico Fellini used to shoot many of his films.
The spaces of the Basilica Aemilia, located on the set of Ancient Rome, were used as the Showcase dedicated to emerging and independent Italian designers and were also hosting the Startup Fashion Academy exhibition, presenting the projects of students and young designers of fashion academies.
The 2022 edition, limited live only to professionals, was also broadcast on a digital platform.
The venue
Cinecittà – Cinecittà Events studios, emblematic location for the film production in Italy and an important landmark for the cinematography worldwide since 1937. Today it is a fascinating venue in Rome that can host any kind of events thanks to its modularity and flexibility. Cinecittà has different sound stages ranging from 450 to 800/1,500 square meters. The studios and permanent sets, both indoors and outdoors, are ideal to host themed events, conventions, gala dinners and parties. Cinecittà can accommodate up to 1200 people and gives life to unique and unforgettable events where guests can experience the thrill of feeling inside the world of cinema.