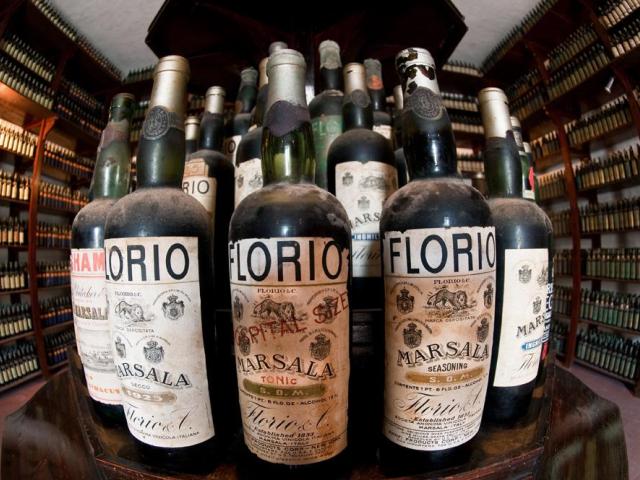 Cantine Florio take part in the 26th edition of the most important wine event in Italy. Guided tours and tastings all day long.
On Sunday, May 27, the historical Cantine Florio in Marsala take part in Cantine Aperte ("Open Cellars"), offering a wide range of events dedicated to wine culture and conviviality.
For the occasion, visitors will be able to explore the ancient wine cellars, the terrace overlooking the sea (where cocktails will be served at sunset), and the beautiful Mediterranean garden that surrounds the winery.
Cantine Aperte starts at 11 am and ends at 7.30 pm (time of the last admissions to the winery), and it includes guided tours and tastings of Florio, Corvo and Duca di Salaparuta wines.
The tours start every 30 minutes.
The day will end at sunset with cocktails on the Florio Terrace.
Truly a unique occasion for all wine lovers and for any planner who would like to get to know better or discover Cantine Florio's spaces and opportunities.
Guided tours without tastings are free.
For the full program and prices for tastings, visit Cantine Florio's website >>>
For more information
tel. +39 0923 781305 / + 39 0923 781317 / +39 0923 781111
email: visitaflorio[at]duca.it
The venue:
Built in 1833, Cantine Florio is part of the circuit of Marsala's and Sicily's excellence, and welcomes every year thousands of visitors from all around the world. Cantine Florio has 6 halls (3 of which connected) that can host up to 350 people, 300 for the buffet and 500 standing. The wonderful Mediterranean garden can host up to 1,500 people.
Also Cantine Duca in Casteldaccia, close to Palermo, will open their Cellars for guided tours and wine tasting.