Greenblu is an Italian company founded in 2011. It manages hotels and resorts in Apulia and Basilicata. All of them are 5 and 4-star high-profile venues dedicated both to leisure and business/MICE tourism.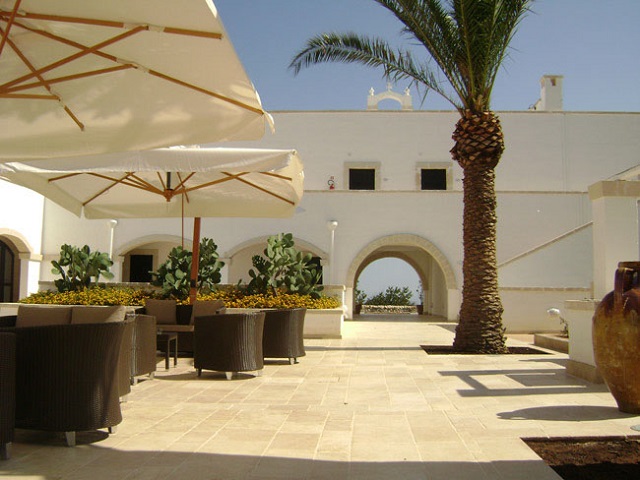 Greenblu Srl is an Italian company founded in 2011.
It's mission is to manage and to promote high-profile tourist venues in Southern Italy, becoming a reference point for both leisure and business tourism (meetings, conventions, incentives…)  in Apulia and Basilicata.
The philosophy of the company led by Vincenzo Gentile is to achieve the "total quality", meaning to achieve and to monitor high quality in all services provided.
Actually Greenblue Hotel & Restorts is managing 7 hotels:
In Basilicata:
– Aquatio Cave Luxury Hotel & Spa, 5-star hotel in the Sassi di Matera; 35 bedrooms and a meeting room for up to 50 people;
– Marinagri Hotel & SPA, 5-star hotel in Policoro (MT); 95 bedrooms and suites, 1 restaurant, a Spa, and 4 meeting rooms for up to 350 people;
– Argonauti Sea Life Experience, 4-star resort in Marina di Pisticci, on the Lucanian coast (MT); 220 bedrooms, outdoor restaurant on the poolside, 6000 m²-outdoor pool, sports centre, outdoor gym, soccer pitches, tennis courts, and a 400-seat congress centre.
In Apulia:
– Borgobianco Resort & SPA, 5-star hotel in Polignano a Mare (BA); 48 bedrooms surrounded by nature and a plenary meeting room for up to 150 people;
– Torre Cintola Natural Sea Emotions, 4-star resort in Monopoli (BA); 283 bedrooms, private beach, 3 restaurants, 2 lounge bars, 2 pools, and a 600-seat congress center;
– Cavaliere Hotel, 4-star hotel in Noci (BA); 33 bedrooms and a meeting room for up to 100 people;
– Ticho's Hotel, 4-star hotel in Castellaneta Marina (TA); 90 bedrooms overlooking the sea.
– Torre Guaceto Oasis Hotel, close to Torre Guaceto nature reserve. 120 rooms in small buildings surrounded by greenery
Thanks to their modular spaces, Greenblu's hotels and resorts are suitable for any kind of MICE event. Available to clients: all the latest technologies, a specialized and dedicated staff, and a wide range of post-meeting and teambuilding activities, such as cultural tours, wellness, and food and wine experiences.
Greenblu's facilities are surrounded by the unique nature of the Apulian and Lucanian rivieras.
Next to the hotels' traditional meeting rooms, a wide range of unconventional offers too: indoor and outdoor scenic settings, sea-view restaurants, villages carved into rock, fine sandy beaches, breathtaking terraces, poolside banqueting and cocktail areas, lands filled with art and history, and thousands of different solutions for business meetings, conventions, gala dinners, and any other event.
Every hotel also offers a wide variety of post-meeting opportunities, both indoor or outdoor: beach parties, shows, team building activities, sports events…
Greenblu's staff is available to work with planners to tailor-make events that meet clients' every need.
Read more