FAI – Fondo Ambiente Italiano
FAI – Fondo Ambiente Italiano
Fondo Ambiente Italiano, non-profit foundation, restores and enhances property of great historical and artistic value to open them to the public.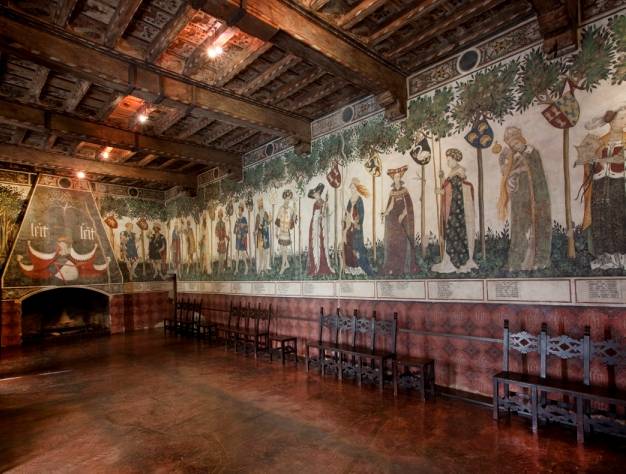 It was founded back in 1975, inspired by the English National Trust. It is affiliated to INTO – International National Trusts Organization.
It is the brainchild of Elena Croce and realized by Giulia Maria Mozzoni Crespi, Renato Bazzoni, Alberto Predieri and Franco Russoli, with the goal of saving the Italian Cultural Heritage, a country rich in history and with the largest number of cultural properties identified by UNESCO as "World Heritage".
In 1977 the Monastery of Torba Gornate Olona, in the province of Varese, is donated to the Foundation. It was restored and opened for public use, than inserted in the World Heritage List of UNESCO.
Nowadays FAI operates in 13 regions and manages 30 properties of great historical, artistic, cultural and landscape value. It restores and preserves these extraordinary sites to open them to the public. Besides renting spaces for private events, the Foundation organizes events and exhibitions open to the public: a chance to contribute to the work of the Foundation.
Some of these events are a great success, like FAI Spring Days: hundreds of sites throughout Italy are opened exceptionally.
The Foundation also organizes trips in Italy and abroad, escorted by experienced and prepared teachers and prepared.
To donate or become a FAI member, and taking advantage of concessions and agreements,
visit this webpage >>>
FAI, thanks to people's support:
CARE about special places in Italy for present and future generations;
PROMOTE education, love, conciousness and enjoyment of environment, landscape and historic and artistic National Heritage;
SUPERVISE on the protection of the landscape and cultural properties, in the spirit of Article 9 of the Italian Constitution.
«The Republic promotes the development of culture […]. It safeguards landscape and the historical and artistic heritage of the Nation.»
Read more