Duca di Salaparuta manages two historic wineries and three wine brands that have been representing Sicily and Italy worldwide for over two centuries.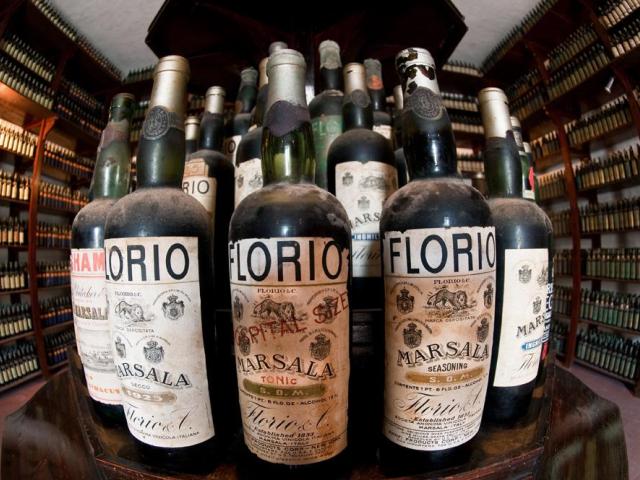 The Duca di Salaparuta Group oversees three historical brands representing Sicily and Italy worldwide: Corvo and Duca di Salaparuta, founded in 1824, and Florio, founded in 1833. Purchased by the Reina family, the two companies are today the first wine group of the Island. Their wines, produced in Marsala and Casteldaccia, tell the rich, centennial history of this land.
The Cantine Florio in Marsala, built in 1832, cover an area of about 44,000 square meters. Heart of the Marsala wine production, the winery has 6 halls that can host meetings for up to 350 people. For larger events, Cantine Florio offers its lush Mediterranean garden, where tensile structures for up to 2,500 people can be installed.
The Cantine Duca di Salaparuta in Casteldaccia, built in 1824 and opened to the public in 2017, is one of the most important enological centres in the entire region. The Corvo Bianco and Corvo Rosso wines, produced here, are the first wines to have ever been bottled in Sicily. The winery has 3 halls for tastings, masterclasses, meetings and events for up to 150 people.
The wineries, thanks to their cutting-edge technology, landscapes and architectural beauties, bright rooms and mild climate all year round, are the perfect venues to host tastings, guided tours, business events, weddings, gala dinners, exhibitions…
Marsala (TP) - Sicily
Congress Centre / Historical Mansion / Multipurpose Area
Plenary capacity: 1500
No. of halls:6
Casteldaccia (PA) - Sicily
Multipurpose Area
Plenary capacity: 150
No. of halls:3