Unforgettable events in the heart of Italian Cinema.
Cinecittà: small and large spaces, history, modernity, high technology.
Cinecittà Events is an integral part of Cinecittà District Entertainment and was designed to perform location management activities in Cinecittà Studios as well as in a number of museums and residences throughout Italy, and in the Cinecittà World Theme Park located in the vicinity of Rome.
Cinecittà District Entertainment was formed in 2009, as an outgrowth of Cinecittà's evocative and historical legacy. This new initiative represents the Studios' beating heart.
It started out in the Fall of 2010 in the legendary Studios, which host an increasing number of venues exclusively dedicated to events and currently including: Palazzina Fellini, where the great director made his second home; two sound stages covering an area of 2,200 square meters and a colossal set; other spaces that were designed and built specifically to host events, like Cinecittà Café.
In 2011, alongside these initiatives, the permanent exhibition "Cinecittà Shows Off" was inaugurated together with Cinecittà's Concept Store, for the purpose of welcoming a mainstream audience and turning Cinecittà into a place of entertainment beside the globally renowned film production studios.
Today Cinecittà is still undergoing its transformation and strives to turn its dreams into real goals. Cinecittà Events adds to this project with an interesting new offer for clients who wish to rent owned or leased locations for their events. To date, Cinecittà Events has hosted and managed over 300 events and offers a number of additional services encompassing technical and scenic setups and catering.
The recently acquired locations of Cinecittà World and of the company Civita complete the offer, and affirm Cinecittà Events as a highly regarded and versatile initiative.
Thanks to this partnership, now Cinecittà Events includes Cinecittà Events – ART, a new branch able to organize guided tours and "tailor made" events in prestigious  museums and residences in Italy.
Read more
Roma (RM) - Lazio
Multipurpose Area
Plenary capacity: 1500
No. of halls:4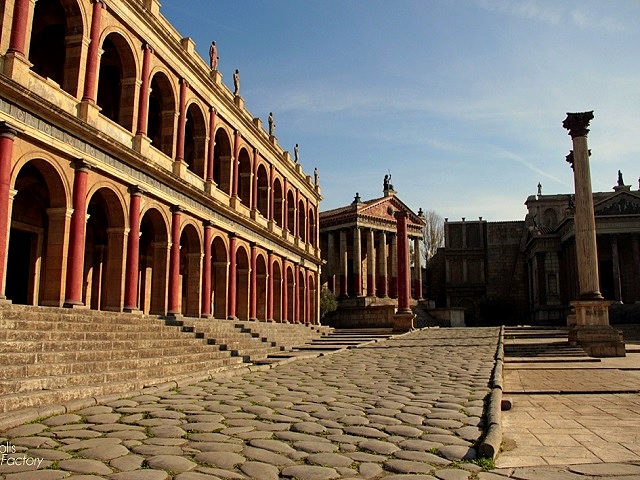 Roma (RM) - Lazio
Multipurpose Area
Plenary capacity: 1600
No. of halls:12