A hybrid event can play tricks on planners. Have no fear: here's a risk zone map to be sure your event will be well-equipped
1. Afraid of hybrid events?
Recently many planners are opting for hybrid events and also seek the opportunity to plan it and offer clients and participants different and innovative experience.
Some already started proposing and planning it but others still get paralyzed in front of the fear of facing insurmountable obstacles or fatal traps.
"The hybrid event is scary" – says Piero Pavanini, Newton spa partner, Milan – because a live streaming can especially expose the management risks . Not every company is willing to take it."
And this is not the only dangerous aspect. As always, if you know the risks you can avoid the disaster.
2. The risks: knowledge risk to avoid the disaster
Which risks? Until a few years ago technology was the most feared field, which means that planners were worried that in the middle of their event something might go wrong or lose control of it.
Nowadays the chances of a tech risk have been downsized thanks to new specialized suppliers able to guarantee its perfect functioning and provide a high-quality connection basically everywhere. This is the prerequisite so that everything can work fine, so?
To minimize what may be unnecessary fear, distress and sacrifice, here is a risk-zone map that, when it comes to hybrid events, represents those highly dangerous risks and, therefore, planners need to keep an eye on.
Here you can find statements, ideas and pieces of advice from trustworthy experts and reporters. Everyone has to come to terms with themselves, find their best solution according to their needs and sources and seize the chance they may waste for fear or carelessness.
3. Set clear objectives
The first advice experts and reporters give to planners is to be clear because the lack of clarity about the objectives can easily lead to a certain failure.
Like the president of NYC Video Pros Jason Cohen said " usually a hybrid event is based on a live event whose aim is:
–to broadcast contents by erasing the distance among speakers (scientific and economic conferences, high-level business meetings, tech conference..etc.);
– to increase audience participation, usually with a paid event, reaching attendees who would not take part in person;
– to create a feeling of closeness with people working together who have limited chances to meet ( typically with big company detached units );
Symbolically speaking, a live event can also:
– convey modernity to an organization ( company, party, association, etc.) and focus on events or people ( launch of a new product, president's speech, opinion leaders' talks) which is just a marketing strategy.
Of course the distinction among these categories is not so clear-cut and there will also be overlapping but it is fundamental to know which are the event purposes and the main objectives so as to apply a hierarchical decision process. However, there will still be conflicts and confusion and failure is just around the corner.
"A hybrid event is still an event but with mixed audience. It's better to start at the bottom: what do you want to get?" asks Monica Compton, CMP, event marketing consultant and author of an article published on collaboratemeetings.com about planning hybrid events.
Rosaelena Ledesma-Bernarducci, CMP, congress manager and independent consultant confirms: " the objectives must be the same both for the participating and the remote audience".
4. The program
"Maybe not all the meeting contents can be shared in a hybrid event, so planners had better to choose in advance which content to share with the virtual audience, keeping always an eye to the costs" suggests strategy consultant Emilie Barta (Saint Louis). But ask yourselves: what happens between a live stream and another? What is remote audience doing? That's how you should set your program, bearing in mind that the result might be a little different from what you expected.
In theory everything is doable but broadcasting live with a listening audience in front of a black screen is not something to be taken lightly. Blueyed Productions director and producer Andy Straub (New York), a company specialized in distance e-learning programs, stresses on how to offer participants live-remote experience they could live in no other way. For instance, a wine tasting with the wine producer guiding people around the vineyard, explaining the peculiarity of the wine-making and the wine characteristics and answering to questions.
"If you log in from far countries keep in mind the different time zones, and also the need to replicate a speech or even a whole session so as to reach a different audience – suggests Murfee Meeting Group managing partner Eileen Roehl, CMP. She also adds: "It's better to launch a live stream right before a break (e.g. coffee break) so it can be a lifeline to your event if troubles come".
5. contents and speakers
Experts never get tired of saying that streaming is not a content, it is a method to convey contents. Therefore, contents are the ones which give value to the event and make participants say "it was worth participating". On the other side, speakers need to be comfortable, well-informed and prepared, suggests Monica Compton. "Provide them with as much information as possible about the remote audience, its structure and previous experience. Speakers also have to address live audience, greet and thank remote participants and answer to their questions and objections". This skill cannot be extemporary – says Kevin Novak of American Institute of Architects – it takes some time and practice but the same speakers will thank you for this training.
6 Staff and costs
A hybrid event is not just a camera streaming live from the bottom of a room. If you don't want your event to sound forced, sad and uninspiring, you should entrust the management to experts and professionals. In particular you need to entrust your event to two people – says Stefania Conti-Vecchi, a forerunner of the hybrid event known worldwide:
–the presenter dialoguing live with participants. He is the remote mediator
– the social media moderators ( virtual concierge service) assisting the presenter in mediating with virtual participants even on social media so as to make participants' questions an essential part of the event.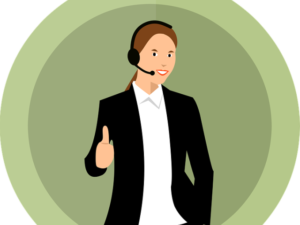 These two figures are necessary for the event to be successful and leaving this role vacant can be lethal. Even so, hiring new staff has its costs that need to be accounted for. Costs that have already to cover the equipment ( for example at least two cameras for each room, better three), internet connection and tech staff. Cost increase in hybrid events is a slippery slope and planners need to deal it carefully.
7. Before and after the event
Piero Pavanini (Newton SpA, Milan) claims that remote participation methods are very efficient to reach out more people with your event, enhance the effects and create good memories.
Participants involvement can start even before the meeting thanks to brief streaming sessions, collection of opinions, suggestions and comments on some contents. It's also a good way to convince indecisive participants. You can do the same even after the event by collecting comments, debates and proposals for the next editions. "Be careful – warns Pavanini – not to be too pretentious or trivial by doing random streaming. Do not avoid awkward topics because of cowardice. They still need to be treated, moderated and commented by planners".
8. The location
A location that might be good for a live event might not be fit for a hybrid event. First of all, if the quality of your internet connection is not good enough, you need to do something (which mean to pay). Ask the location manager if something similar happened in the past and how and who fixed it. Livestreaming experience can help you understand what to do and avoid.
"I always inquire at the location about this – says Bullock – and whether I can conduct a survey with tech experts or if I can have my own suppliers".
Choosing a location or a room that can lead to connection issues is really troublesome.
9. Tech partner
In a recent article on Meetingnet Jason Cohen has suggested "to have a tech partner from the beginning to be aware of the objectives and formats of the live event. This way they can timely provide all that you need for your live streaming event to be successful and plan everything by keeping in mind the live aspect of the event. To adapt the program as you go can be sometimes hard and costly and slows down the event itself. Still, having a tech partner is a very important strategic decision. Do not put together a team of unknown people whose expertise is unreliable unless you don't expect it to be a total flop.
10. Times and people
All experts stress the attention on two very underestimated aspects while planning a hybrid event:
– start in advance: a hybrid event requires more time than a live one and cannot be improvised last minute;
– have an entire team even before starting and involve every member of the staff in every decision to make.
11. in conclusion
A hybrid event is a fascinating experience for those who live it as long as its purposes are explicitly fulfilled which are the reasons why participants take part in the first place.
It is still a new and unedited kind of event which needs to be consciously, imaginatively and seriously carried out.
Be brave and witty and do a nice job.
2019, July